I

ncentive travel Sorrento and Amalfi

Coast:

48 Hrs Tour 
Few destinations can rival the timeless charm and natural beauty of the Amalfi Coast and Sorrento. As an incentive travel destination, where the goal is to motivate and reward, they will not fail to impress.  
With their dramatic coastal cliffs, and colourful villages cascading down to the Tyrrhenian Sea, they both offer a unique blend of history and culture for travellers to explore.   
In this blog, we'll cover why the Amalfi Coast and Sorrento are great destinations for incentive travel while also highlighting three exceptional hotels that will provide luxurious accommodations and enhance the overall experience for your incentive trip. 
Menu 
1. Boutique Hotel: Ravello
2. Mid Range Hotel: Amalfi Coast
3. Large Hotel: Sorrento
4. Motivational experiences  
Why choose Sorrento and

the

Amalfi Coast for your next incentive program

me?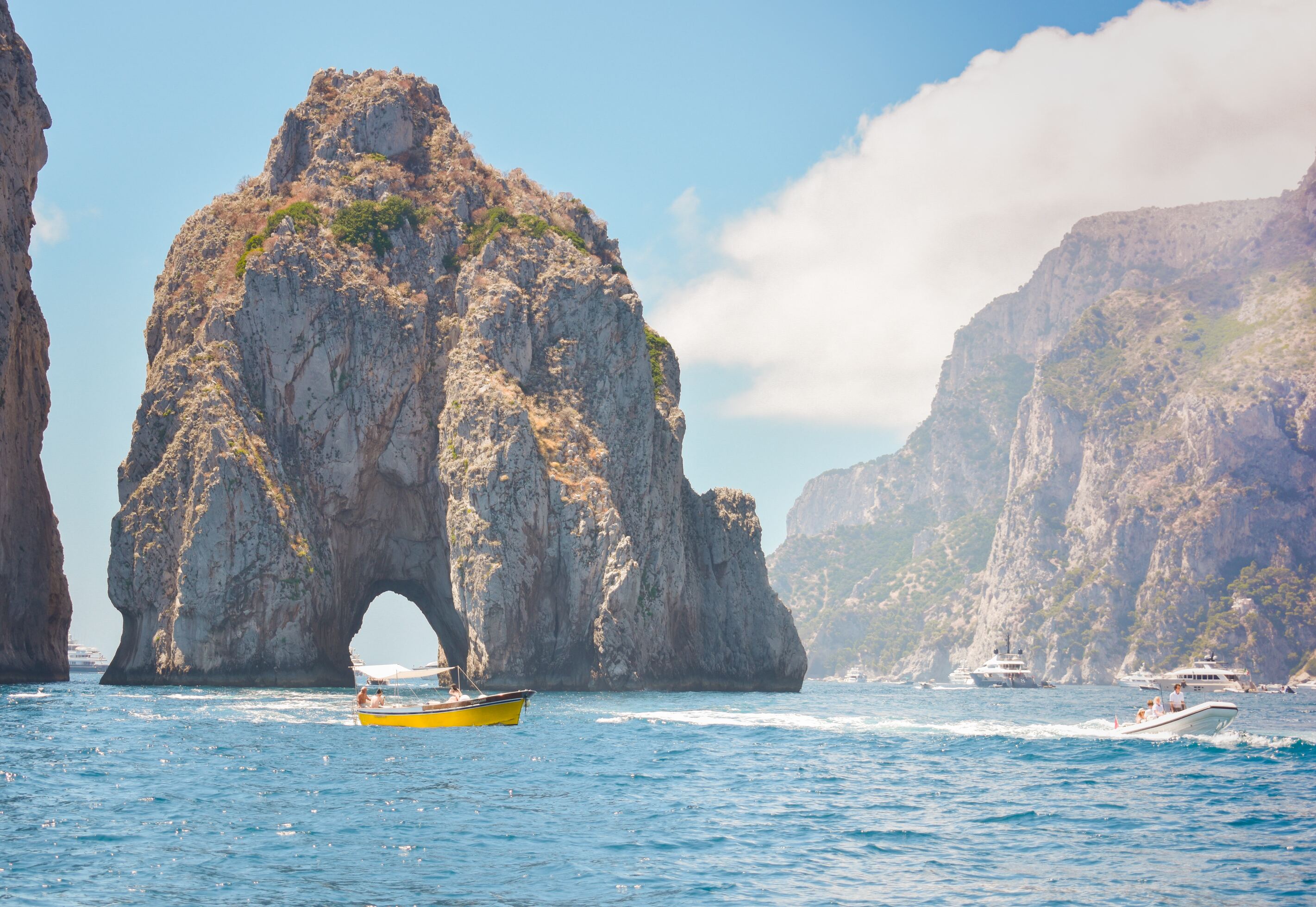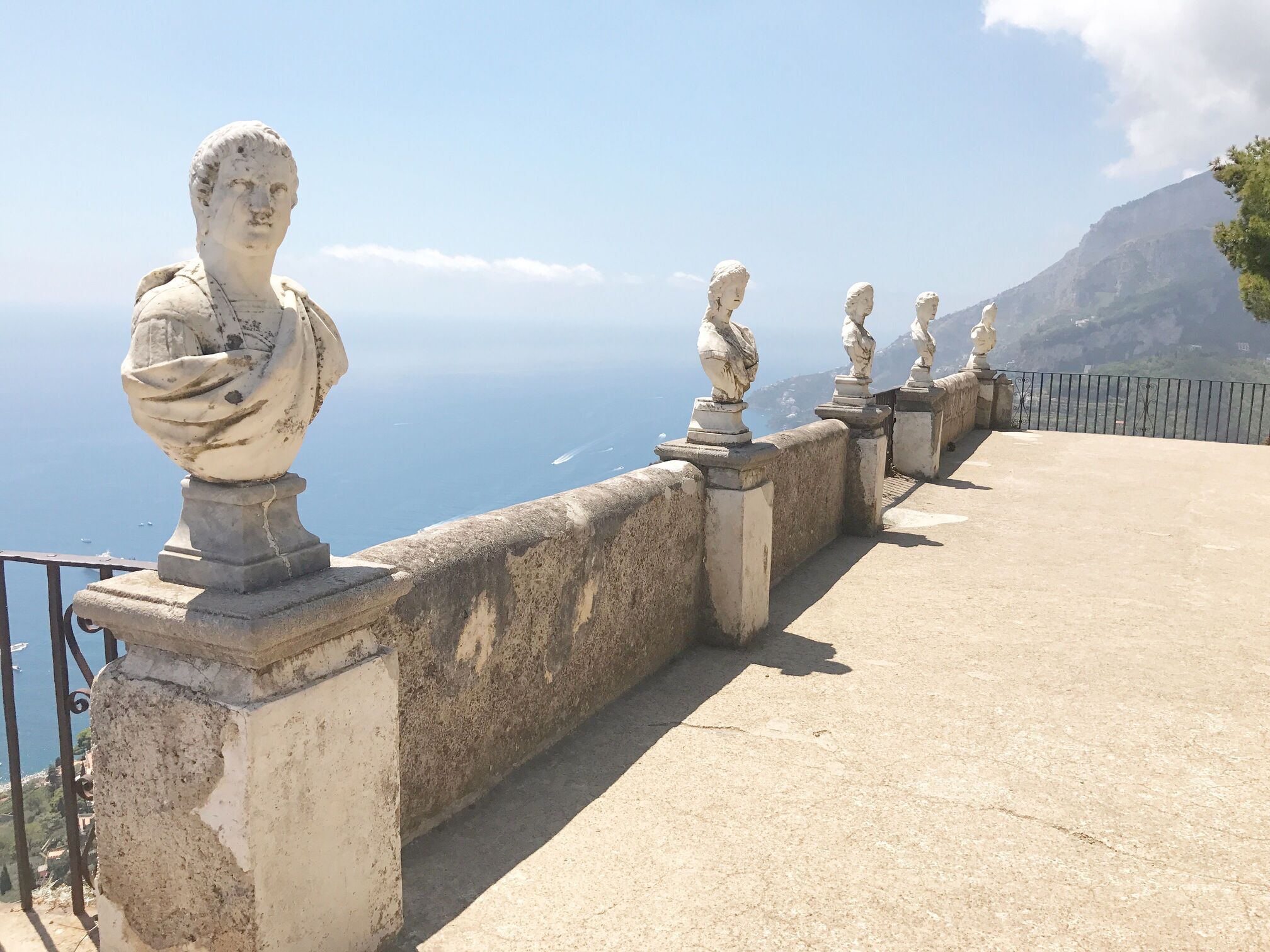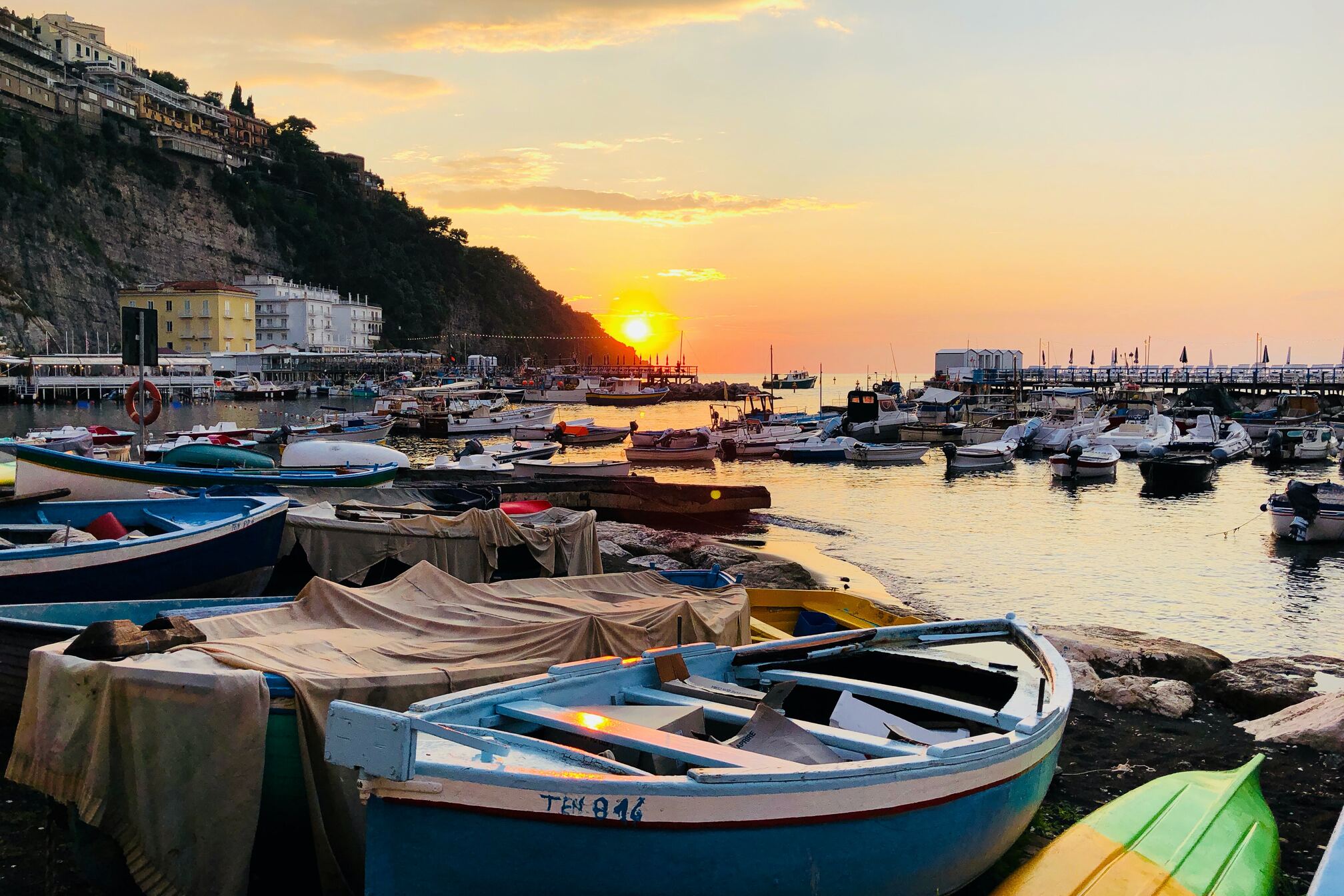 Nestled on the southwestern coast of Italy, these stunning coastal towns offer breathtaking landscapes that will take your breath away. Their rugged coastline and crystal-clear waters provide a stunning setting that is awe-inspiring as well as romantic. 
Explore the picturesque towns, hike along scenic trails, and enjoy boat trips to hidden coves such as the Blue Grotto, where the iridescent blue waters and magical caves create a memorable adventure. Or why not take a boat or water taxi to Capri for the day, where you can mingle with the rich and famous.  
Both Sorrento and the Amalfi Coast offer seamless connections to the ancient ruins of Pompei and the Herculaneum, offering a fantastic addition to an incentive travel trip. Your team can walk through its well-preserved streets, homes, and public buildings, creating a shared experience that encourages conversations, reflection, and a deeper connection among team members. 
Furthermore, we all know Italian food is renowned worldwide. Imagine taking a cooking class with your team, making your very own authentic Italian dishes in the most beautiful setting.  It is a perfect opportunity to team bond while sipping limoncello.    
So, whether you're looking to inspire your team or just show appreciation for their hard work, the Amalfi coast and Sorrento have everything you need for an incredible incentive travel adventure. 
Boutique Hotel

in

Ravello

– Amalfi Coast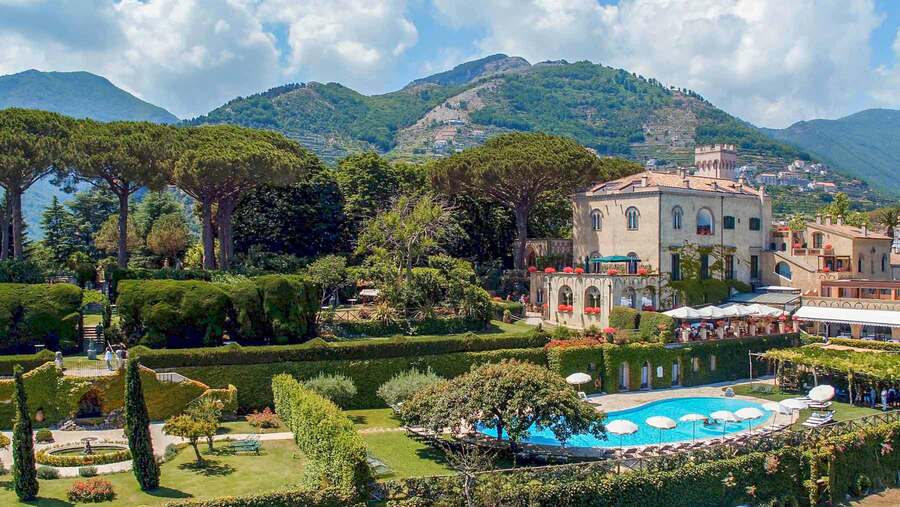 Villa Cimbrone, tucked away in the enchanting town of Ravello on the Amalfi Coast, is a true masterpiece of elegance and history. This intimate and exquisite villa dating back to the 12th century, offers a blend of timeless beauty and modern luxury.  
Elegance is also carried through to each of its 19 unique guestrooms. Each room features its very own design elements, providing comfort and luxury all in one.  
The Villa boasts one of the most breathtaking and iconic event settings in the world, with well-manicured gardens and the Terrace of Infinity, which floats above the Mediterranean Sea, offering panoramic views that seem to go on to infinity. The perfect setting for a conference, gala dinner, fashion show, and any other private celebration.   
Or why not end a busy day dining in their Michelin-star restaurant, Il Flauto di Pan, with foods that will delight the palate while drinking a bottle of wine from their cellar filled with hundreds of wines. 
This intimate villa hotel will have your team closer than ever, and they will take home memories that will last a lifetime.  
Mid-Range Hotel i

n t

he

Amalfi Coast
2.

Anantara Convento di Amalfi Grand H

otel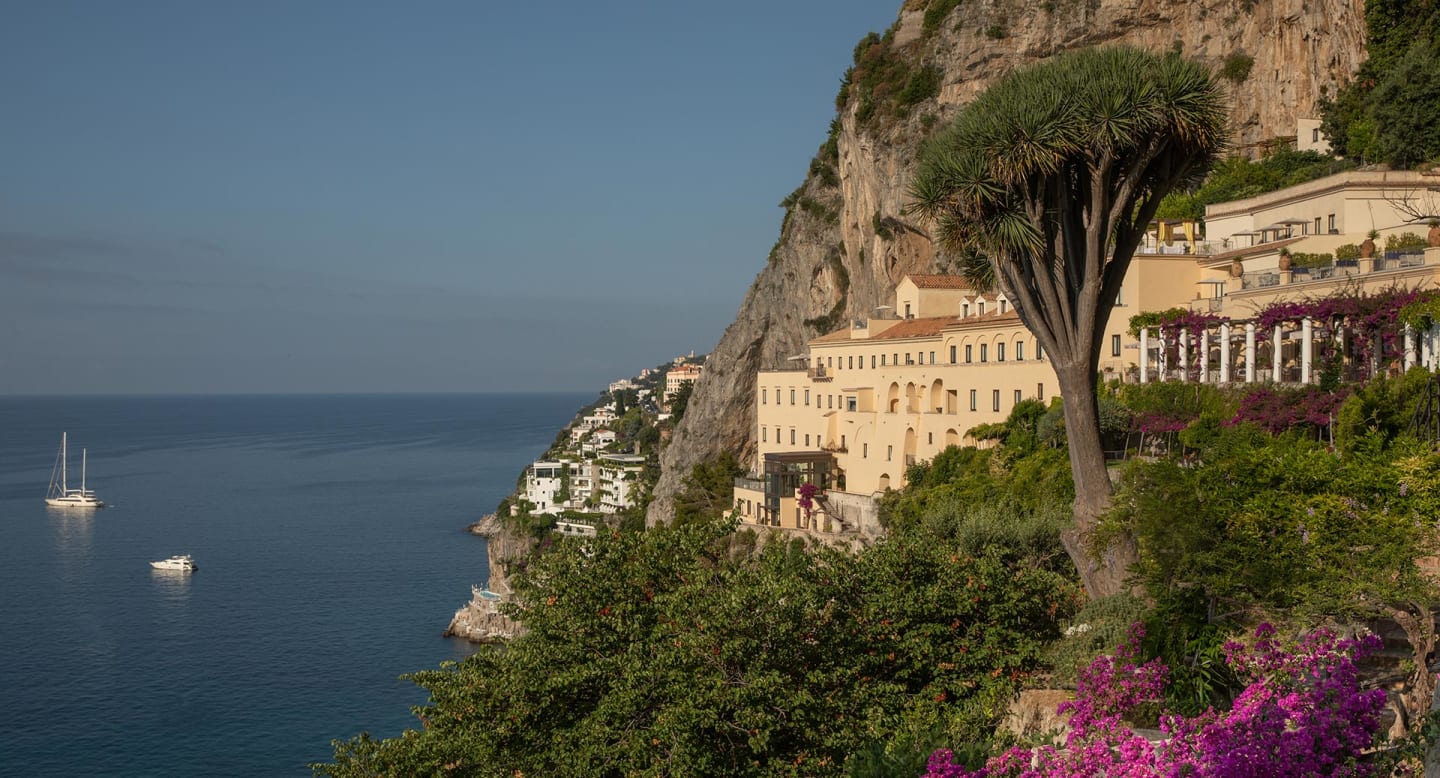 The Anantara Convento di Amalfi Grand Hotel is a luxurious haven located just a few minute's walk from the Piazza del Duomo.  Its close proximity to the town centre, makes it easy for your team to explore other towns along the Amalfi Coast, such as Positano and Praiano.  
This stunning hotel, positioned on the cliff side with exquisite views overlooking the Mediterranean Sea, was once a Capuchin convent and dates way back to the 13th century. Previous monk quarters have now been transformed into 52 luxurious rooms and suites.  
Besides its great location, the Anantara also caters for events, with four different settings to choose from. Sip cocktails in the sun at a drinks reception on their Belvedere Terrace before heading inside to one of their restaurants Dei Cappucini, which exudes class and sophistication. Or, if alfresco dining is what you have in mind, dine in their outdoor terrace La Locanda Della Canorica Restaurant. For smaller and more intimate affairs, you can also host a dinner on The Monk's Walk, located on a secluded picturesque path.  
All restaurants offer the most exquisite and freshest flavours of Italy, so fresh in fact that some of their produce is picked from their very own chef's garden. You and your team can also forage your own ingredients before taking up one of their exceptional cooking classes. If cooking is not for you, they also offer wine-tasting sessions. 
Furthermore, Anantara has its very own spa and outdoor infinity pool, with a pool bar.  Treat your team to a massage or spa treatment so they can feel that extra bit pampered. 
3.

The Hilton

Sorrento

Palace Hotel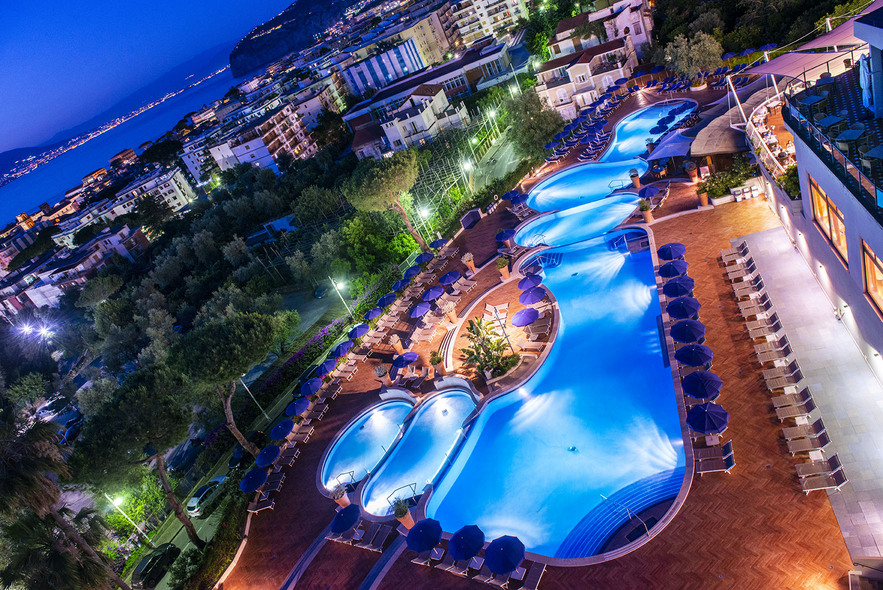 It's hard to come by large-scale hotels in Sorrento, The Hilton Sorrento Palace  is one of the largest and is an exceptional choice for your next incentive trip, with over 300 rooms, three restaurants, and four bars.  This hotel promises a blend of luxury, convenience, and comfort.  
 Located in the heart of Sorrento, you can take in the breathtaking views of the Gulf of Naples and Mount Vesuvius. With its central location, your team can take a stroll through the cobbled streets and immerse themselves in the town's history.  
 Surrounded by a citrus grove, the hotel offers six outdoor pools, a heated indoor pool, luxurious spa facilities, and an exclusive private executive club. 
  As for events, your options are endless. The hotel has its very own congress centre boasting, 3,500 sqm of 24 flexible event spaces, with a 1500 person auditorium, all boasting the very best of facilities to host any type of event.   
 Finally, why not treat your team after a long day of meetings to a few cocktails at one of the hotel's terrace bars, where they host live music and DJ sets? Or take them up to the seventh floor where they can take a dip in their exclusive adults-only rooftop pool and watch the sun go down.  
 There is something for everyone at this hotel.  
Motivational and rewarding experiences in Sorrento and Amalfi Coast 
Sorrento and the Amalfi Coast offer a vast range of motivational experiences, all of which can make your incentive travel trip unforgettable: 
Scenic hiking:

  For any members of your team who want a challenge, why not take them for 'The Walk of the Gods' hike? Listed as one of the most beautiful walks in Europe, with a trail of 4.7 miles, it can take participants between 3-5 hours to complete it – it's definitely not for the faint-hearted. What an accomplishment your team will feel once it is complete, as well as witnessing some of the most spectacular views together. 
Cooking classes:

There are multiple cooking classes or wine-tasting sessions for you to choose from. Your team can enjoy being taught how to create traditional Italian dishes as well as tasting new flavours. An opportunity to bond, which could lead to a little bit of healthy competition. While also putting their cooking skills to the test.
Limoncello making

:  The Amalfi Coast is famous for limoncello. They actually have Limoncello tours! Your team can visit a local lemon farm where they will be able to learn how to make their famous limoncello, visit the lemon gardens, and have an opportunity to taste the product.  It's a great way to round off a busy week.

 
Adventures:

Explore the coastline in style either by hiring a vintage car or TukTuk. If you're feeling really fancy, charter a private boat with an aperitif for your team where they can eat, drink, take in the magical views, and visit any destination of your choice. This exclusive experience will make your team feel extra special.  

 
Incentive trips are not just about rewarding performance; they're about making connections, creating memories, and inspiring your team to reach their goals. 
Both Sorrento and the Amalfi coast offer an enchanting blend of natural beauty, culture, and tonnes of history to add to your incentive trip. The three exceptional hotels Villa Cimbrone, Anantara Convento di Amalfi Grand Hotel, and the Hilton Sorrento Palace, all provide luxurious accommodations in the perfect surroundings. With the very best hospitality and facilities, ensuring attendees are well cared for.  
With multiple motivational experiences for your team to enjoy together, they are sure to bond, feel motivated, rejuvenated, and appreciated. Taking home memories that will last a lifetime.  
So, if you would like us to help you with your next incentive trip, contact the Black Book team today! 
We'd love to hear from you.
Like what you see? Get in touch today and let our team help your business achieve greatness with the power of events.