Popular conference
destinations in Europe
Conferences are not just gatherings, as we mentioned in our previous blog, "The ultimate guide to finding your next conference venue." They are occasions where we can exchange knowledge, improve innovation, and provide excellent networking opportunities.
When it comes to conference destinations, Europe has so much to offer! Its history, diverse culture, and well-connected infrastructure make Europe a prime destination for conferences of all types.
Here we will explore some of the top European conference destinations: Germany, Belgium, and Italy, detailing each of their unique advantages and why they are exceptional choices for hosting conferences.
1. Germany
Germany has been recognized as one of the world's top destinations for meetings, conferences, and congresses. There is no surprise it has ranked so high with its renowned infrastructure and scientific research, being the fourth largest economy in the world, after the United States, China, and Japan, and the largest economy in Europe!
Its central location in Europe makes it easily accessible from various parts of the world thanks to its 15 international airports, a first-class railway network, and a dense network of expressways. And when it comes to conference planning, cities such as Berlin, Munich, and Dusseldorf are home to some of the best conference centres and event spaces in Europe. Read on to find out more.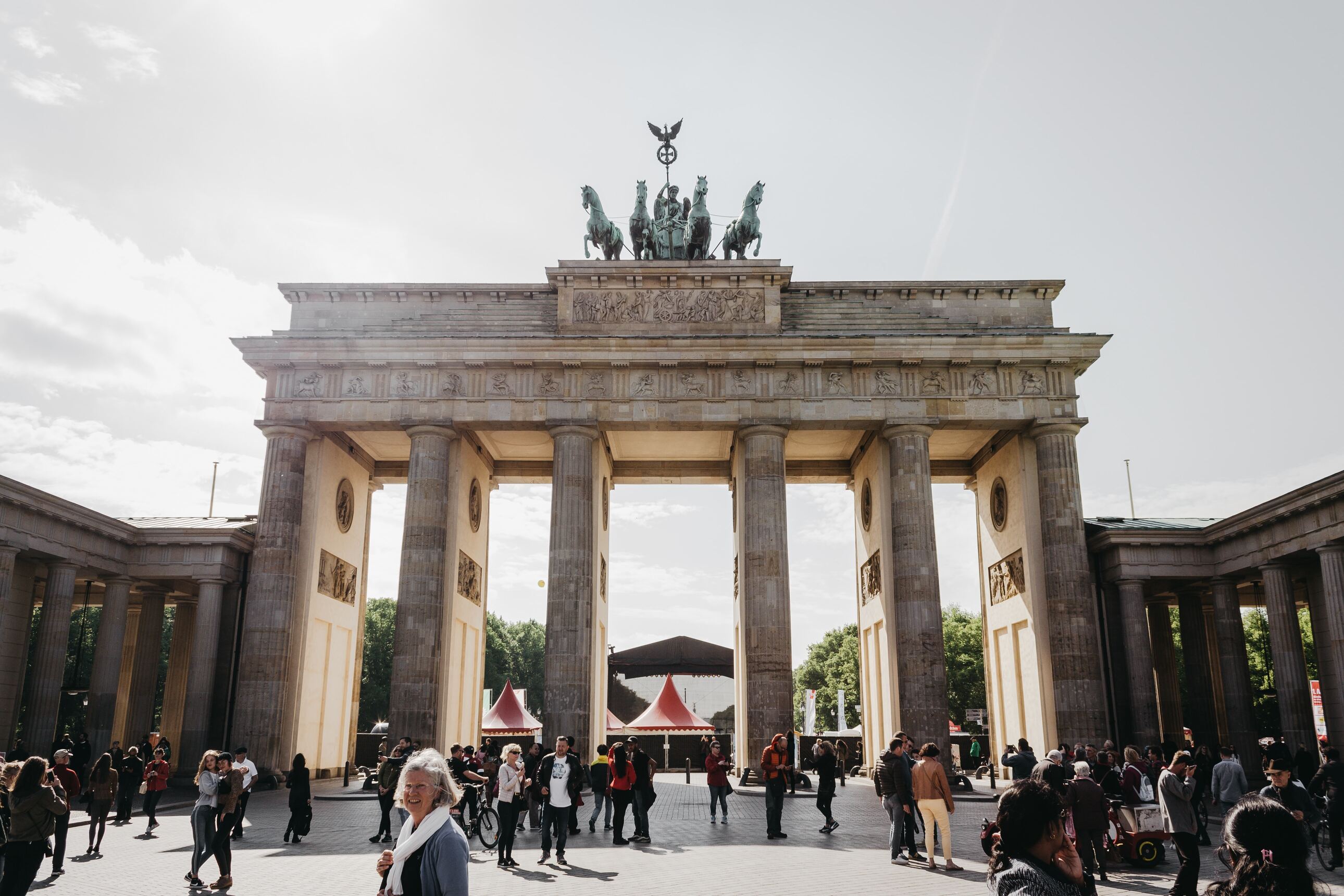 Berlin
, the vibrant capital of Germany, is a city steeped in history and pulsating with creative energy. The city has a wide variety of state-of-the-art conference venues, ranging from modern convention centres to historic palaces and unique event spaces.
In fact, one of Berlin's top venues is the Axica which hosts multiple conferences and events each year. Renowned for its exceptional blend of architectural brilliance and unique interiors, this beautiful building offers superb conference facilities right in the heart of the city, next to the iconic Brandenburg Gate. With more than ten meeting rooms and a maximum capacity of up to 500 guests, the Axica convention centre great venue for any size of event, whether it be a large exhibition or something more intimate.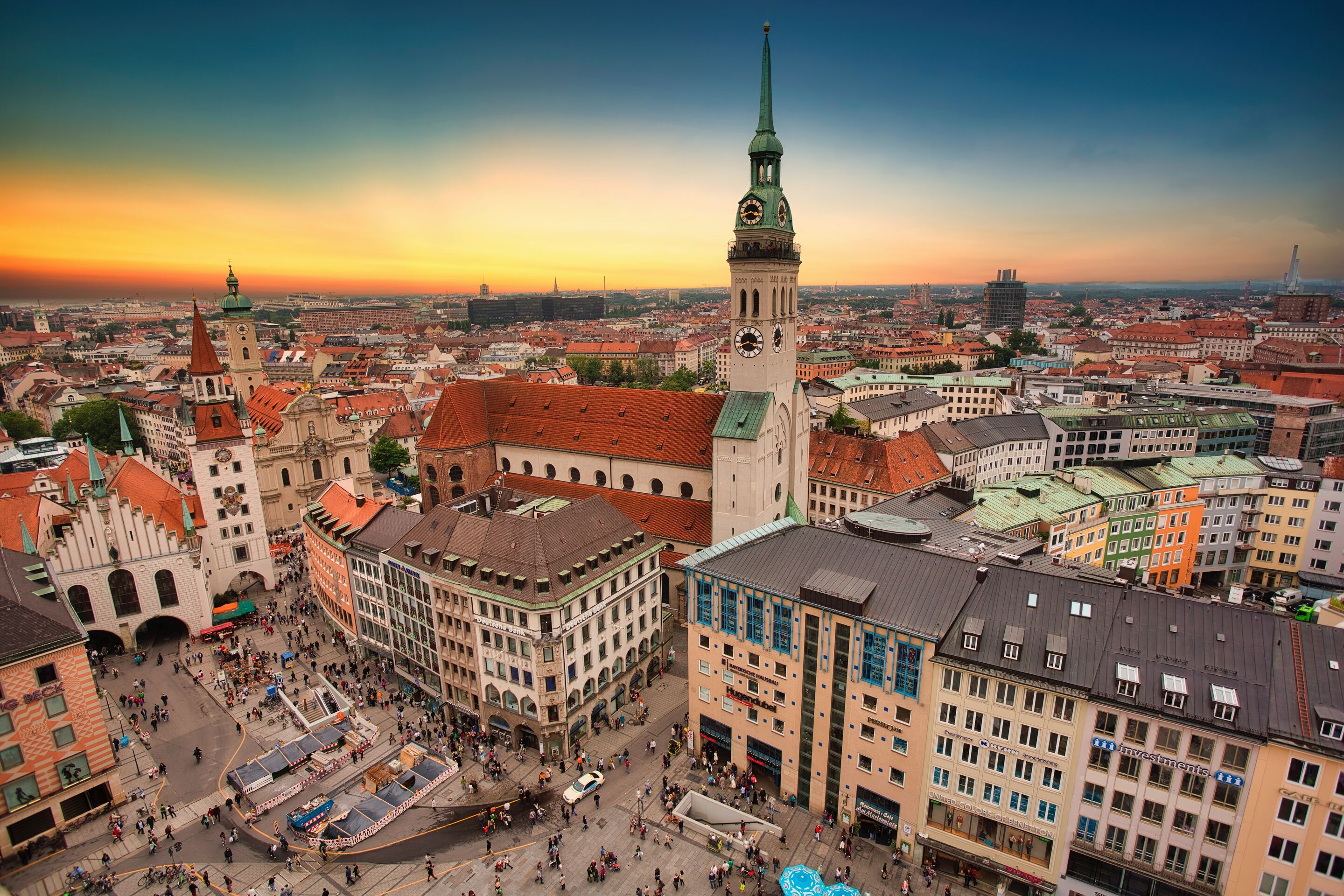 This Bavarian city is known for its precision and efficiency, world-class infrastructure, and access to influential industries. Making it a top choice for business and trade conferences.
With one of the busiest airports in the world and the most efficient public transportation, Munich is an easily accessible destination for global attendees.
When it comes to conferences, the International Congress Center Messe (ICM) shines as one of Munich's premier venues. The venue spans over 20 rooms, 27 conference rooms, and a large media hall. All rooms vary in size, with the largest allowing for a capacity of 3000 attendees. The ICM also sits adjacent to the Messe München trade fair centre allowing for a seamless integration from conference to exhibition spaces.
Nestled along the banks of the Rhine River,
Dusseldorf
is an excellent choice for hosting conferences, celebrated for its strategic location, economic vitality, and cultural diversity. The city is in fact known as the 'ten-minute city
,
' as it rarely takes longer than that to get wherever you want to go.
The Dusseldorf Convention Centre ,located right on the banks of the Rhine, within proximity to the city's major transportation hubs and vibrant downtown offers an array of flexible spaces, including 14 large auditoriums and 41 conference rooms, for up to 100,000 delegates! This impressive facility offers a dynamic and flexible space for a wide range of events, including such as conventions, tradeshows, and corporate meetings.
Belgium is known for its unique blend of attributes that make it an excellent choice for hosting a wide range of events.
This compact European nation is located at the crossroads of Western Europe, making it easily accessible for international attendees. The country's multilingual environment facilitates effective communication and caters to a global audience.
Belgium's cosmopolitan cities, such as Brussels and Antwerp, are equipped with modern conference facilities, convention centres, and luxurious hotels, providing a range of options to suit various event sizes and requirements.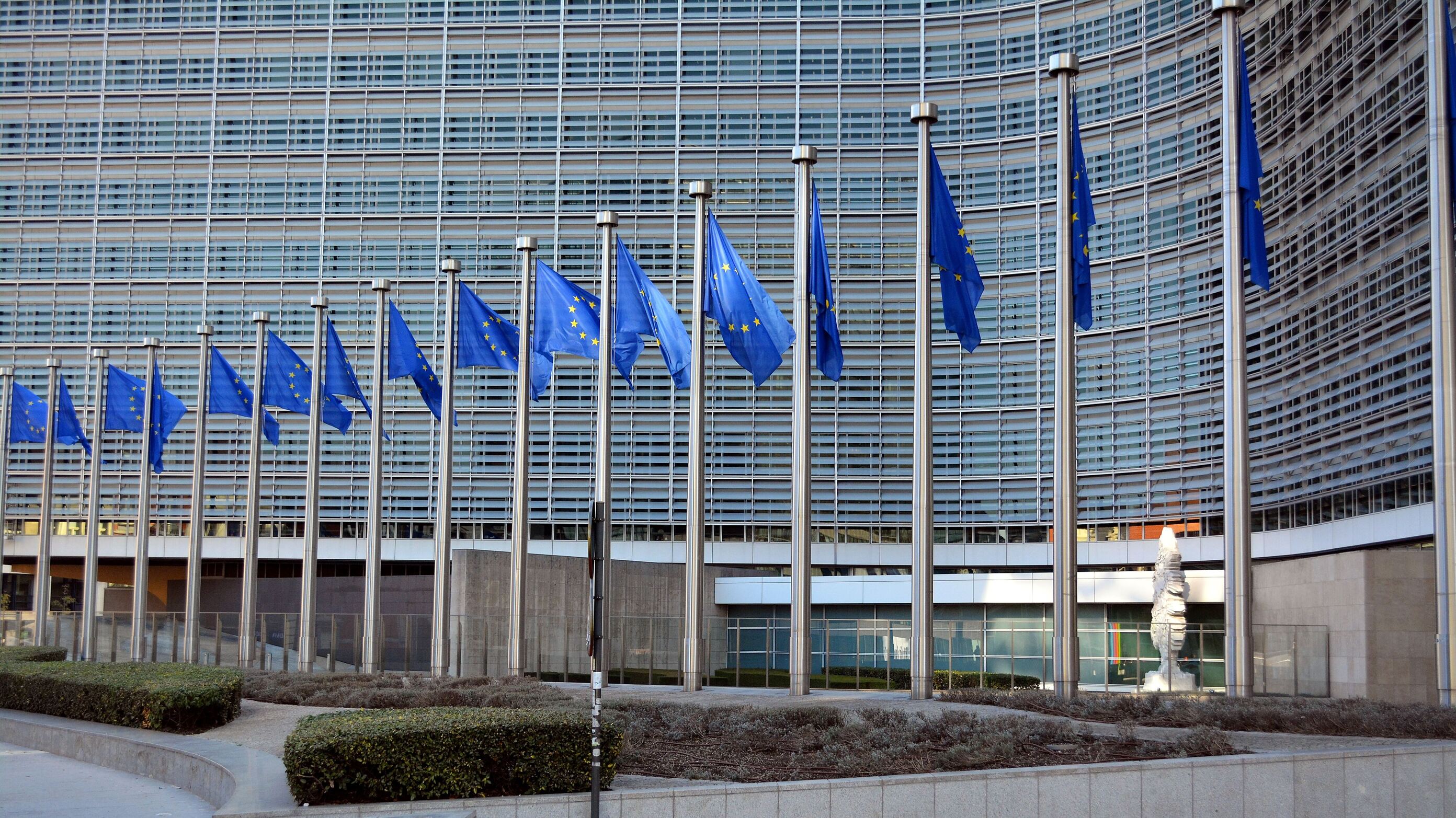 Brussels
is often referred to as the "Capital of Europe" due to its significant role as the headquarters of the European Union and NATO. This makes it a prime location for conferences, especially the ones related to politics, international relations, and diplomacy.
When it comes to conference venues, the Square Brussels Convention Centre is a contemporary architectural gem nestled in the city centre. With its iconic glass facade and spacious interior, The Square provides a modern and inviting atmosphere for attendees and exhibitors. Boasting over 13,000 square metres (always remember to write in British English for BB) of flexible and well-equipped space designed to accommodate various types of events, from large-scale conferences to intimate meetings and exhibitions. The Square is a top choice for event organisers seeking a world-class venue in Europe's political and cultural capital.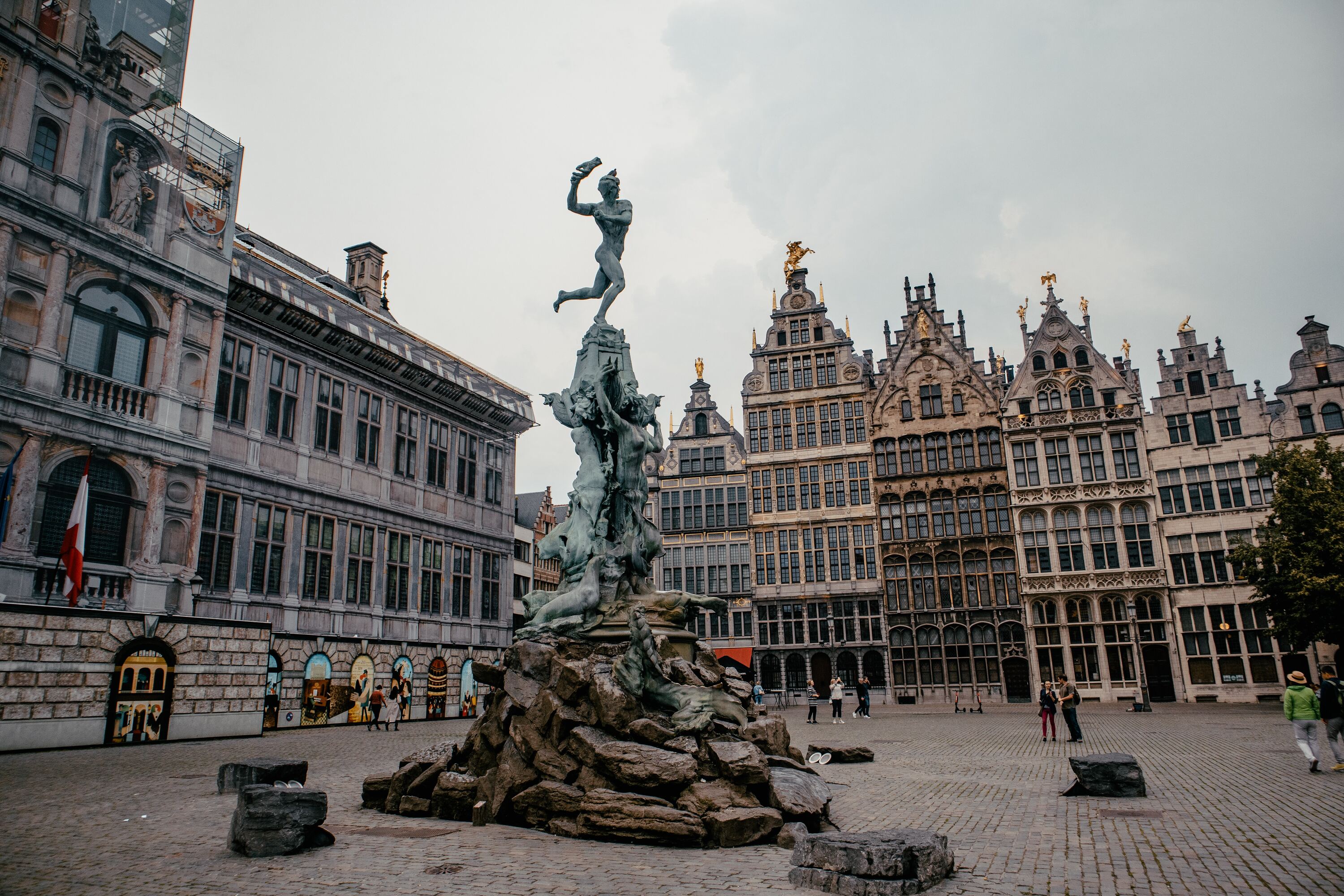 This Belgian gem
blends historic charm with contemporary amenities, offering a unique and inspiring scene for a wide range of events. The city's iconic architecture, such as the stunning Antwerp Central Station and the impressive Cathedral of Our Lady, adds a touch of grandeur to conferences.
The Flanders Meeting and Convention Center, today known as A Room with a ZOO, is a premier conference venue in the centre of Antwerp. This architectural marvel marries the grandeur of its historical setting, the Antwerp ZOO! Yes, we did just say zoo. This venue is the only convention centre in the entire world with its own ZOO – and not just any zoo: the Antwerp ZOO is, in fact, the first scientific zoo in the world, boasting an innovative research centre.
With its stunning contemporary interior design and its three well connected buildings (Historical wing – Queen Elizabeth Hall & Atrium – Carnot Wing), this unique convention centre offers an inspiring background for a variety of events, up to 2,000 attendees (you've already said this). By choosing a Room with a ZOO for your next meeting or conference, you are not only in for a unique experience, but you will also support nature and biodiversity. All revenues are used to foster animal welfare, nature education, and awareness building.
Italy
stands as a remarkable destination for hosting conferences. Not only for its worldwide famous cuisine, art, and history, but it is also renowned for
excellent meetings, conventions, and incentive offerings,
ranking third in the Country and City-Rankings for the year 2022, published by the
International Congress and Convention Association
(ICCA).
Its excellent geographical position, in the heart of the Mediterranean, offers numerous air and train routes, making the country hugely accessible. The Italian hospitality is also second to none, ensuring that attendees feel warmly welcomed and well taken care of. In terms of destinations, Milan and Rome, two of Italy's most renowned cities, stand as prime examples of this appeal, and here is why.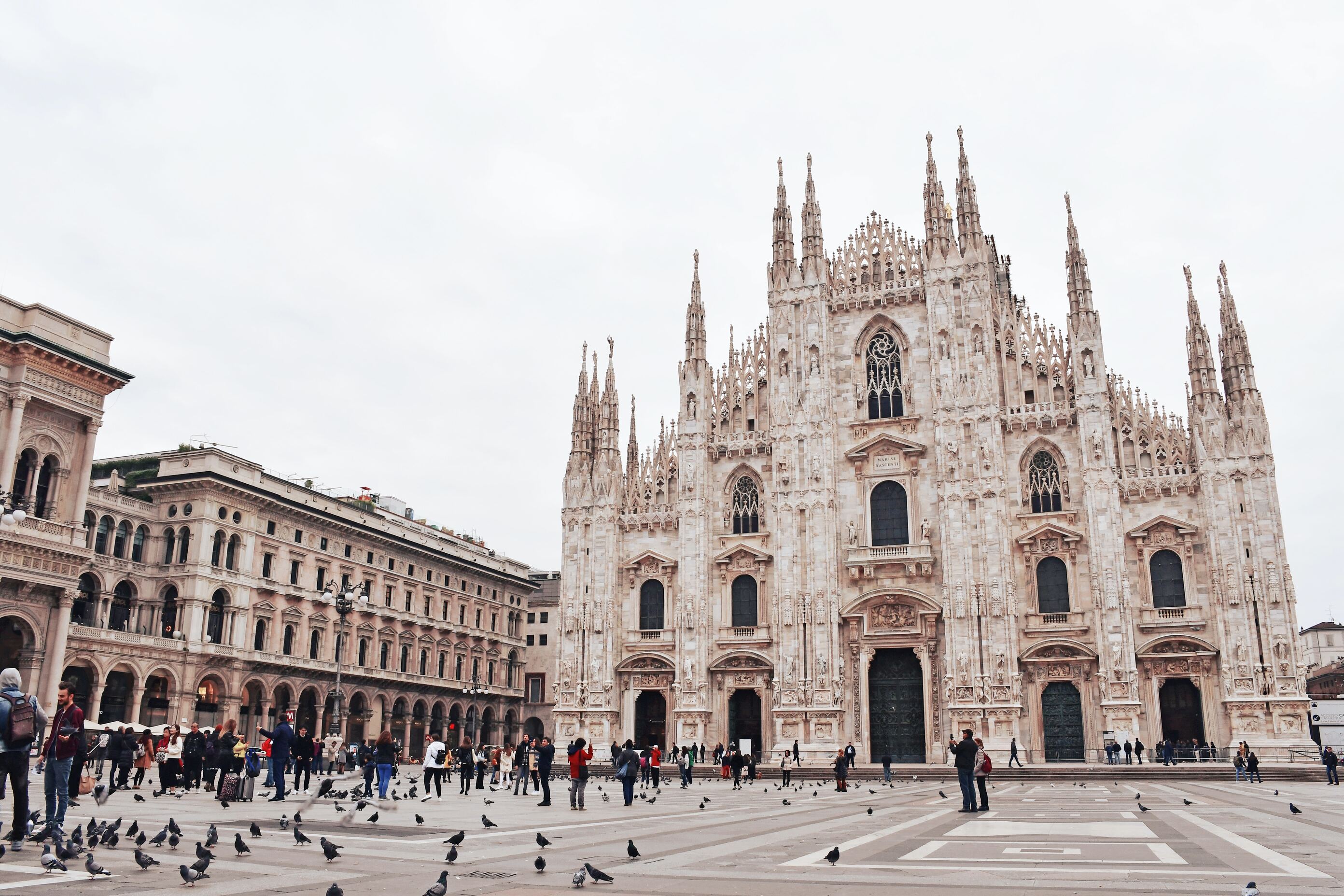 Milan
, Italy's vibrant and cosmopolitan metropolis is an excellent choice for hosting your next conference or event. Milan has always been known as the gateway to Europe and the world for its three international airports (Linate – Malpensa – Orio al Serio) three major railway stations (Centrale – Cadorna – Garibaldi), and two major highway corridors, ensuring seamless arrival for attendees from around the world
.
Additionally, Milan is a financial and business epicentre, home to numerous multinational corporations and international organisations, making it an ideal place for networking and collaboration.
In terms of events, The Allianz Mico (Milano Convention Centre), is the largest convention centre in Europe. This architectural marvel is striking and has amazing facilities. The venue spans an impressive total space of 50,000 square metres and 65 breakout rooms square metres (always check the source of the information, as this is not correct – do not rely on ChatGPT when it comes to numbers and specific data), including a multifunctional auditorium that can accommodate thousands of attendees. The vast event spaces make it a premier choice for hosting large-scale events.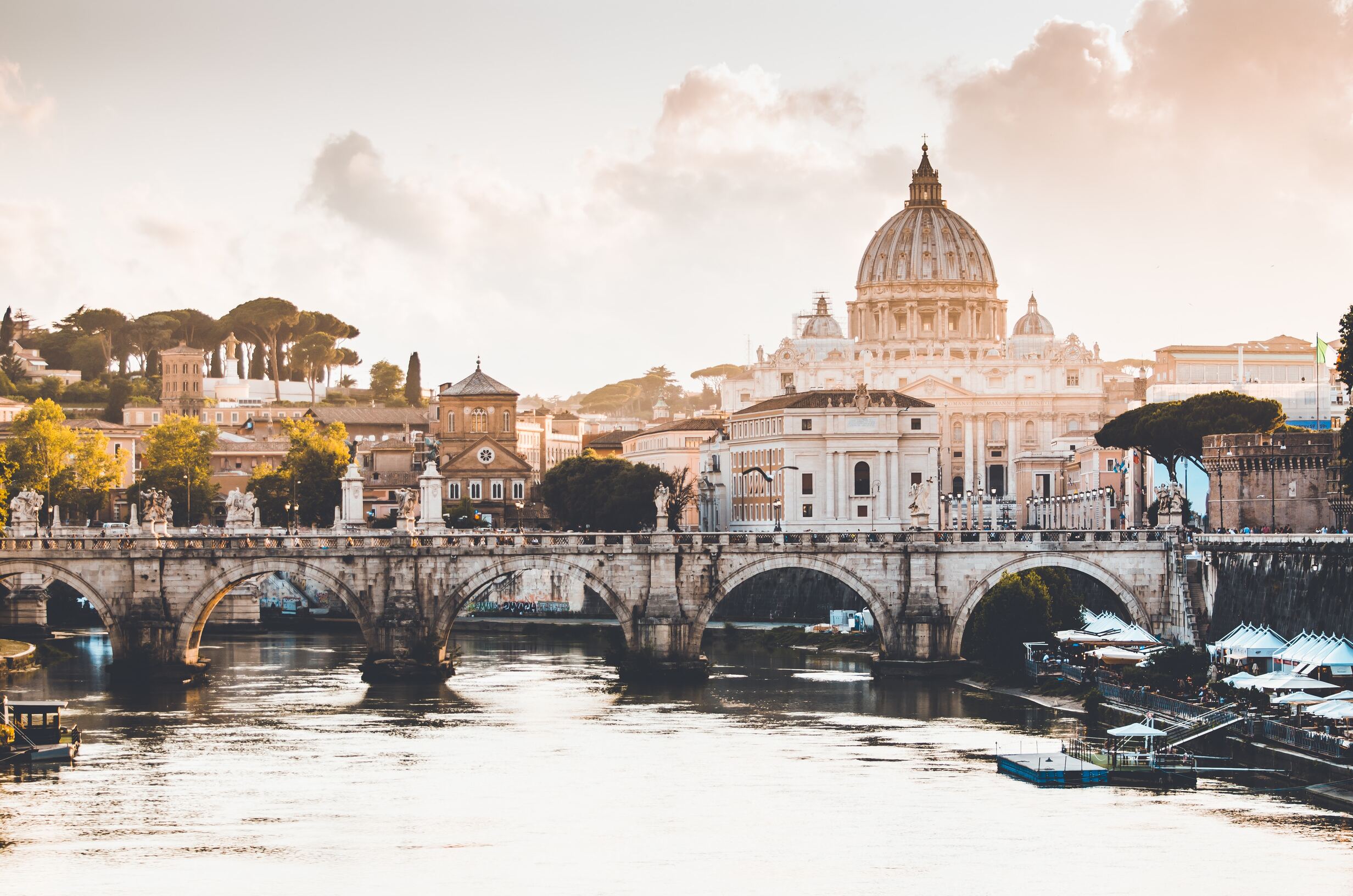 Rome
the Eternal City, is truly a remarkable destination for conferences that promise both professional growth and cultural enlightenment. Beyond the conference, attendees can immerse themselves in Rome's culture. Exploring museums, art galleries, and historical sites.
The Roma Convention centre shines as an exemplary choice for conferences due to its commitment to excellence and innovation in event hosting. This modern facility offers diverse event spaces, making it a versatile choice for hosting a wide range of gatherings, from international conferences to cultural exhibitions and corporate meetings. With its cutting-edge technology and impeccable service, this venue elevates the event experience.
Nestled amidst the rich tapestry of Rome's historic skyline, La Nuvola, or "The Cloud," stands as a modern architectural wonder that seamlessly blends tradition and innovation. This convention centre which opened its doors to the world in 2016, has since become a symbol of Rome's commitment to embracing the future while preserving its timeless charm.
At its heart lies the majestic "Nuvola" auditorium, an 8,000-seat amphitheatre that exudes sophistication and grandeur, with its undulating curves and light-filled spaces that create a serene and inspiring atmosphere.
Beyond the auditorium, this venue offers several flexible breakout rooms, meeting halls, and exhibition spaces that cater to conferences of all sizes.
Germany, Belgium, and Italy are top choices for hosting conferences due to their central locations, excellent infrastructure, strong transportation links, and unique attractions.
The choice among these countries may depend on the specific focus of the conference and the preferences of organisers and attendees.
Germany, with its precision and innovation, is perfect for research-focused conferences. Belgium, offers multilingual convenience and historical charm. Italy's history and elegance promise an inspiring and culturally enriched experience.
Regardless of which European country you choose we have all the resources to make it happen. Contact us here to start planning your next event in your desired location.
We'd love to hear from you.
Like what you see? Get in touch today and let our team help your business achieve greatness with the power of events.