conference venues IRELAND &
NORTHERN IRELAND
In the fast-paced tapestry of today's world, conferences have emerged as vibrant hubs where minds converge, ideas ignite, and collaborations are forged.  
As we mentioned in our earlier blogs, these dynamic events have evolved beyond mere professional gatherings to become transformative experiences that leave indelible imprints on attendees' journeys.  
As conference planners embark on the exhilarating quest of orchestrating exceptional events, we are confronted with many choices that can shape the course of success. So, choosing the right venue for the right audience in the perfect destination is an art that we are here to explore.  
In this blog, we embark on a journey to uncover why Ireland is an unparalleled choice for hosting your next conference. From its rich cultural heritage to awe-inspiring landscapes, Ireland exudes an enchanting allure that leaves a lasting impact on every attendee. Moreover, we will delve into a handpicked selection of fantastic venues that are sure to add a touch of magic to your conference.   
Menu
– Large-scale Conference Venues in Ireland and Northern Ireland
– Blank canvas venues for conferences in Ireland
– Conference hotels in Ireland
Why Ireland

is a Great Destination for Hosting Conferences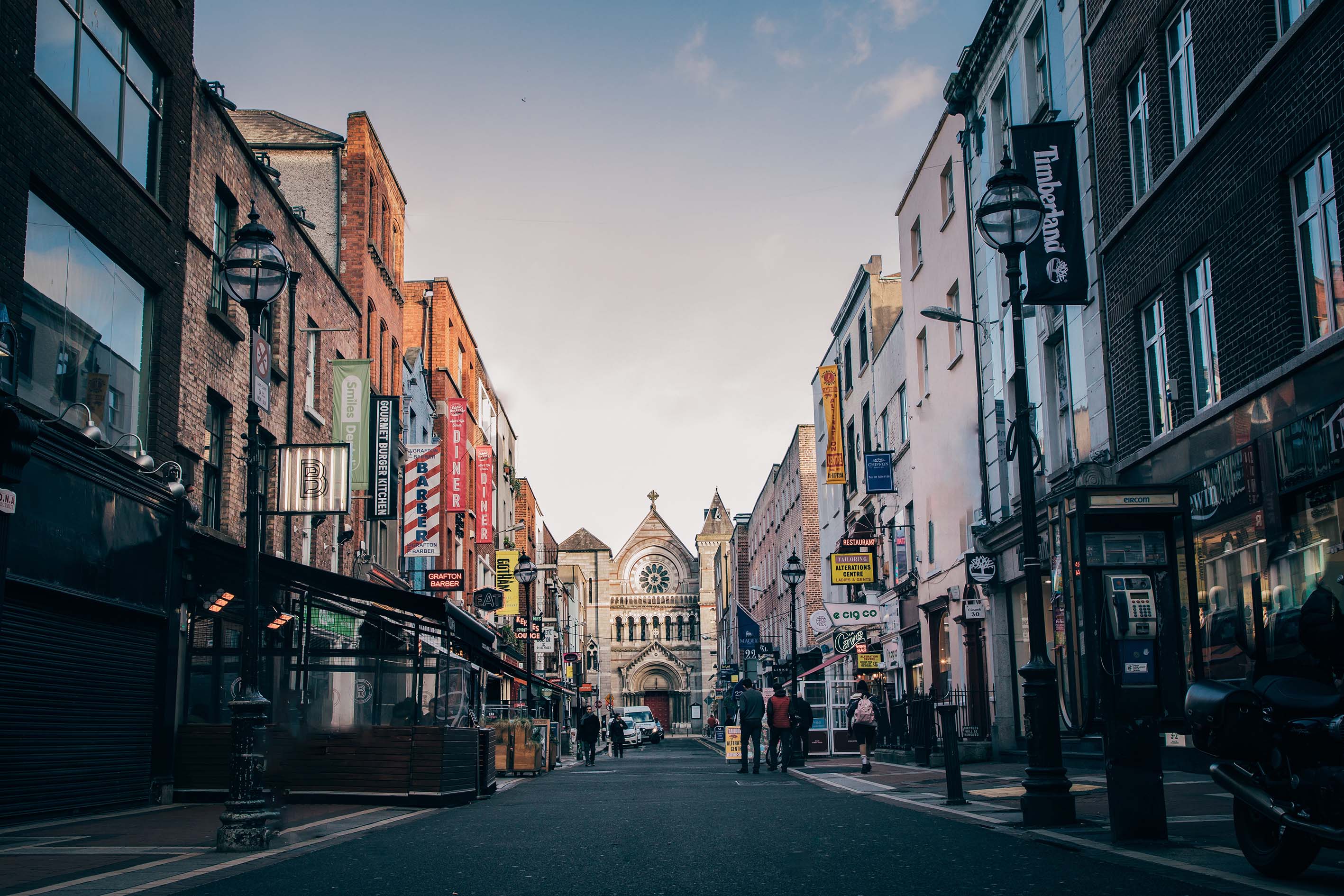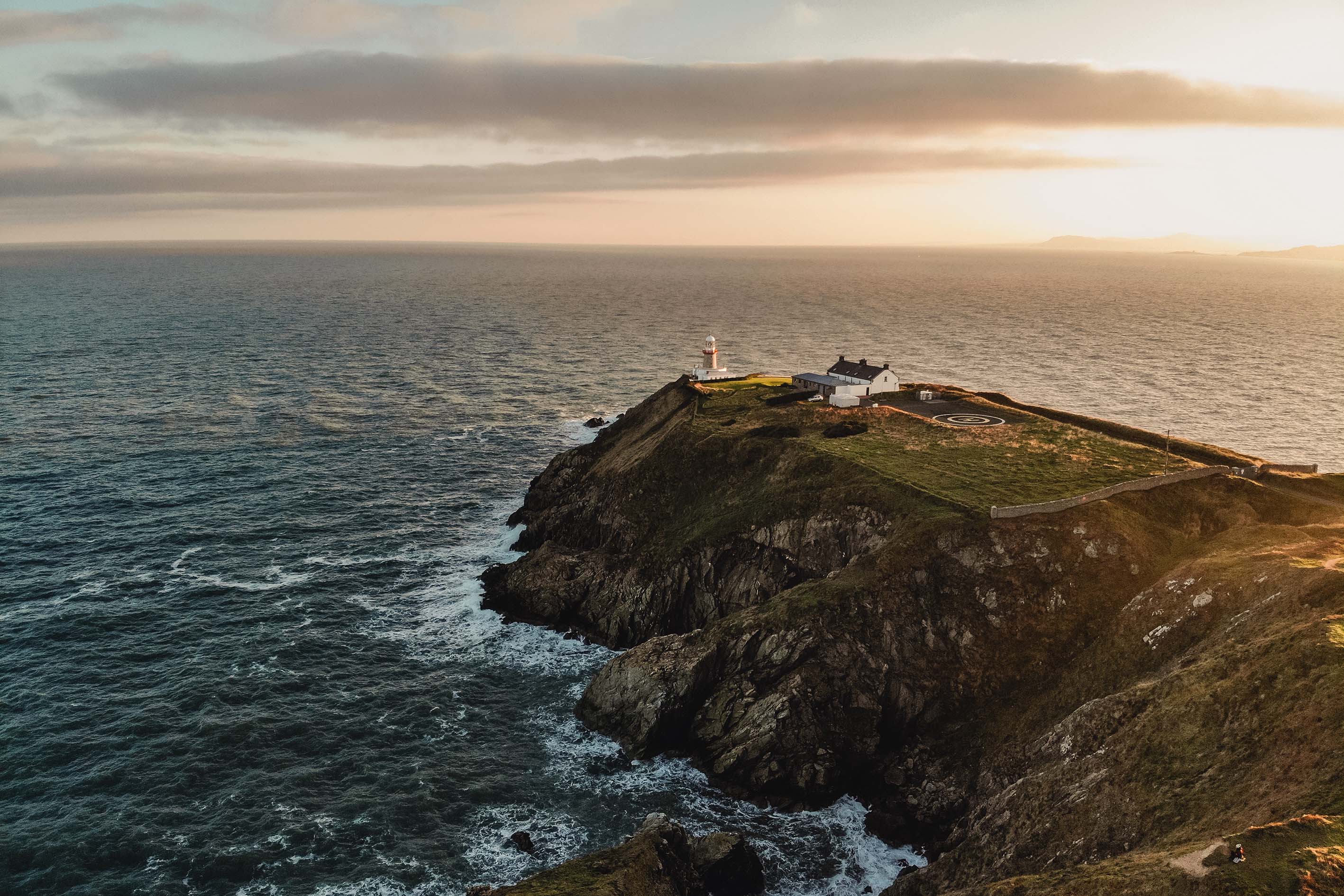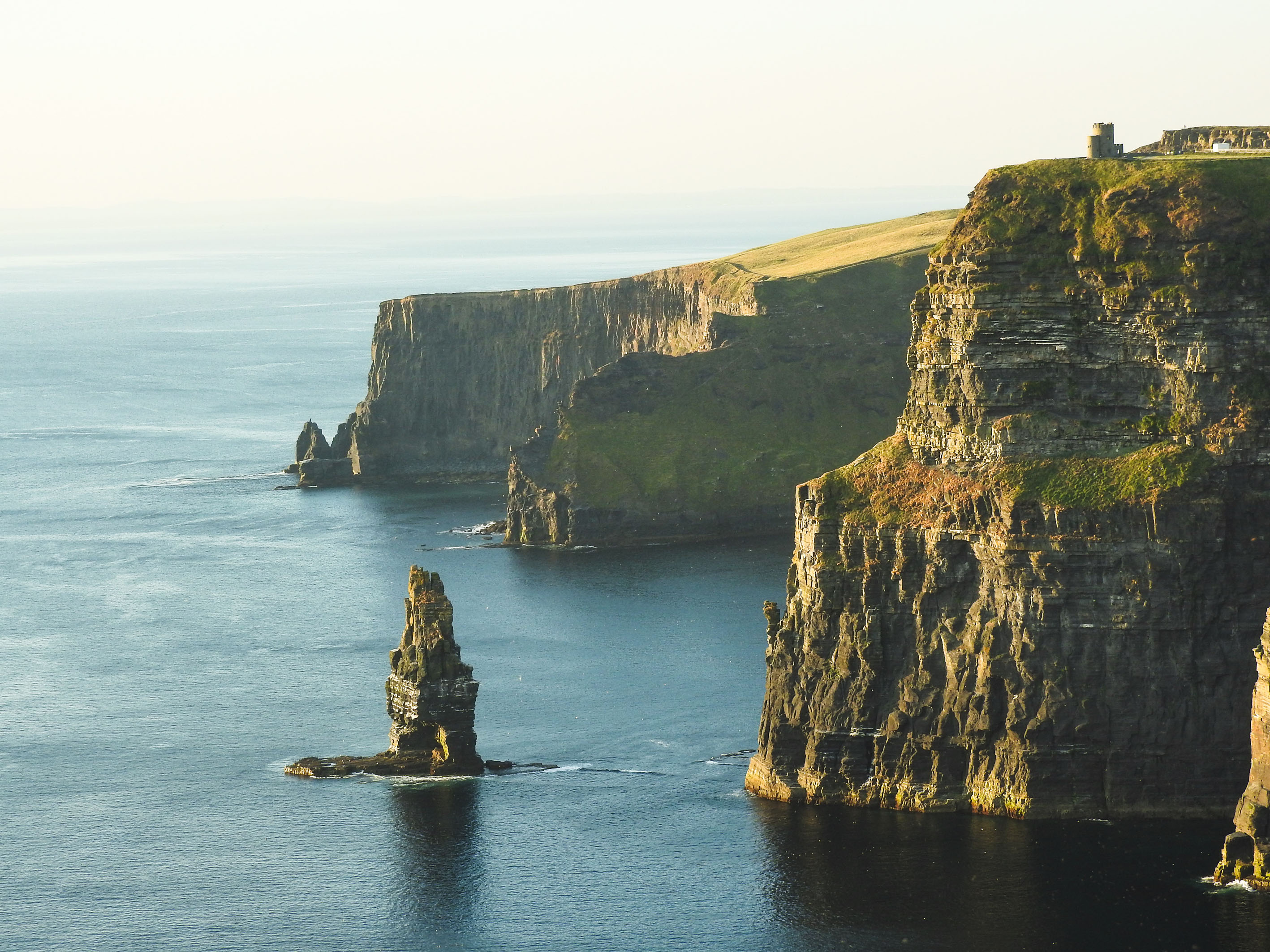 Venturing beyond the beaten path and exploring the untapped potential of conference destinations brings us to the captivating allure of Ireland. Nestled in the enchanting landscapes of the Emerald Isle lies a treasure trove of possibilities for conference planners seeking to weave enchantment into their events.
Let's delve into why Ireland is the ideal setting for your next conference:
Hospitality Woven into the Fabric

: The Irish are renowned for their warmth, hospitality, and friendliness. Whether you are a seasoned conference attendee or a first-timer, you can expect to be greeted with open arms and a genuine smile. This welcoming atmosphere helps create a positive environment for networking and collaboration, where attendees feel at ease engaging with new faces and forging valuable connections.
Thriving Conference Infrastructure

: Ireland's major cities, such as Dublin, Cork, Galway, and Belfast, boast world-class conference facilities that cater to events of all sizes and themes. From state-of-the-art convention centres to charming heritage venues, the country offers a diverse array of choices for conference planners, allowing them to align the venue with the event's objectives and ambience.
Rich Cultural Heritage

: Ireland's cultural heritage is woven deeply into its fabric, captivating visitors with its folklore, music, dance, and art. A conference in Ireland provides not only professional growth but also an opportunity to immerse attendees in the country's unique traditions and history. This infusion of culture adds a special touch, creating an intellectually stimulating and emotionally rewarding event.
Scenic Landscapes:

The breathtaking landscapes of Ireland, from rugged coastlines to lush green valleys, serve as the perfect backdrop for inspiration and creativity. Such natural beauty can invigorate attendees, enhancing their overall conference experience and fostering a sense of wonder that extends beyond the conference room.
Ease of Access:

Ireland is well-connected with the rest of the world, with numerous international airports and excellent transportation infrastructure. This accessibility makes it convenient for attendees from different corners of the globe to travel to the conference location, ensuring maximum participation and diversity of perspectives.
Large-scale

con

feren

ce

ve

nu

e

s

in

Ireland and Northern Ireland
When it comes to hosting large-scale conferences that leave a lasting impact, Ireland and Northern Ireland boast a stellar lineup of world-class venues that seamlessly blend state-of-the-art facilities with captivating surroundings.
Let's explore three prominent venues renowned for their grandeur and ability to accommodate conferences of all sizes.
a.

International Convention Centre Belfast

(

ICC

)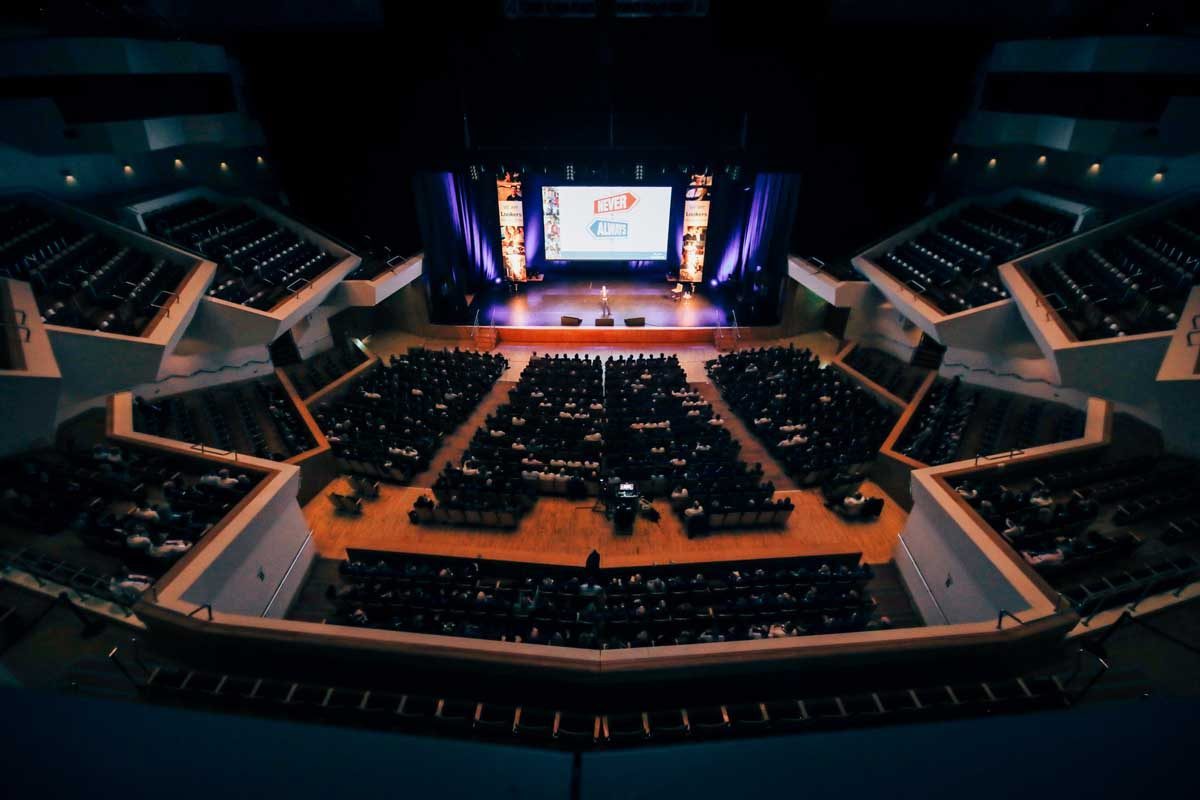 ICC Belfast
stands as one of Northern Ireland's premier conference venues, renowned for its state-of-the-art facilities and capacity to host large-scale events. Situated in the heart of Belfast, this modern venue boasts a prime location overlooking the River Lagan, adding a touch of scenic beauty to every conference experience.
At ICC Belfast, event planners can find versatility in its flexible spaces, catering to events of varying sizes and formats. The venue's adaptable design seamlessly accommodates each event's unique requirements, from international conventions and trade shows to corporate meetings and gala dinners.
With 7,000 sqm of flexible and accessible event space, including a main auditorium with a capacity of 2,000 guests and many other functional meeting rooms and exhibition halls, ICC is an award-winning sustainable venue and the first Green Meetings certified venue on the island of Ireland.
b.

Convention Centre Dublin

(CCD)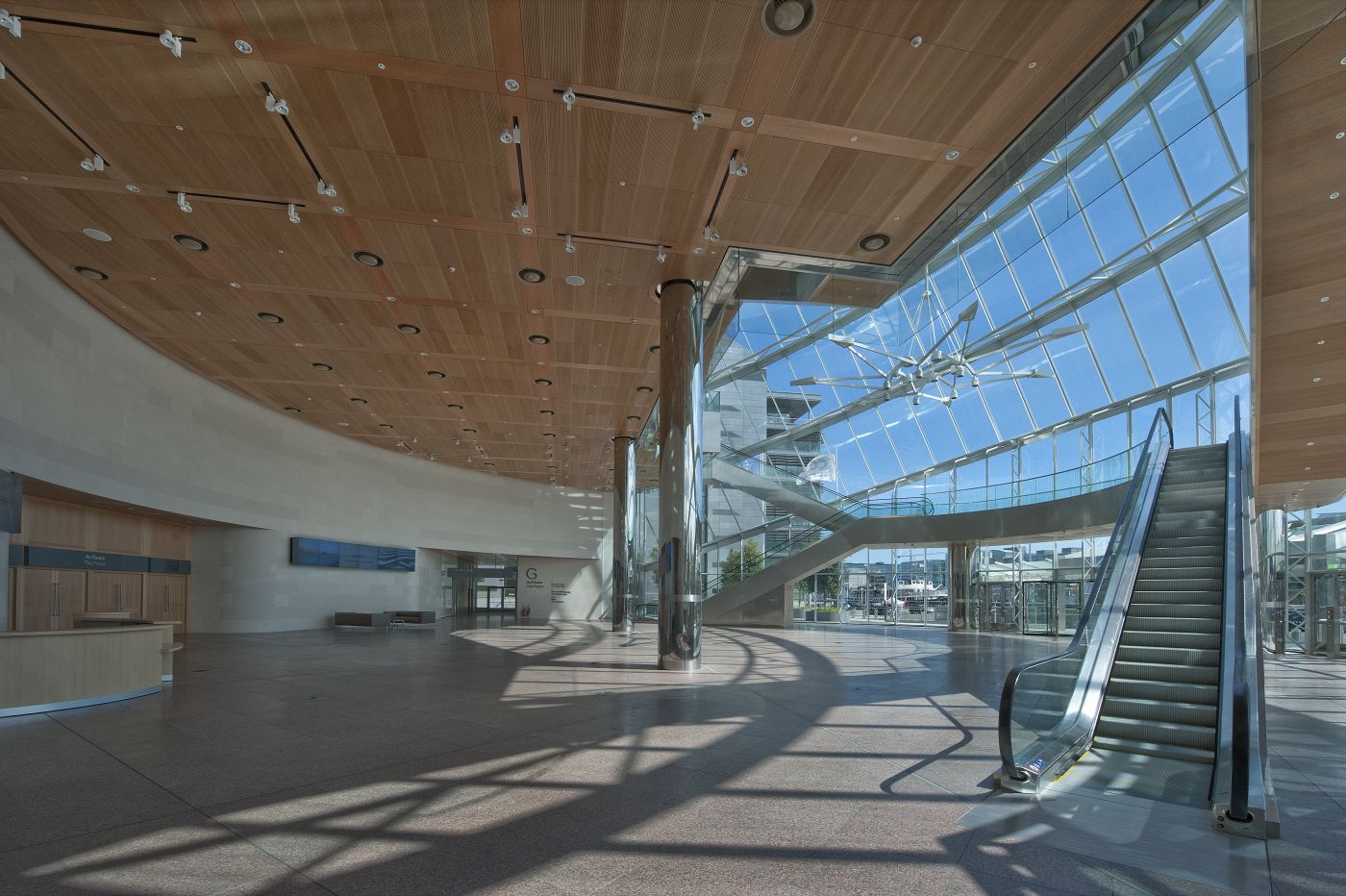 Nestled in the heart of Ireland's vibrant capital city, the
Convention Centre Dublin
(CCD) is an architectural marvel and a beacon of modernity. The CCD's iconic design, resembling a glass vessel on the River Liffey, serves as a symbol of Ireland's commitment to hosting world-class events.
As Ireland's premier conference facility, the CCD offers a vast array of adaptable spaces that cater to large-scale conferences, international congresses, and high-profile corporate events. The main auditorium, with a capacity of 1,995 delegates, features cutting-edge audiovisual capabilities, ensuring impactful presentations and engaging sessions.
Beyond its remarkable infrastructure, the CCD prides itself on sustainability and accessibility, making it a preferred choice for organisations committed to responsible event hosting. The venue is, in fact, the world's first carbon-neutral constructed convention centre.
The venue's central location provides easy access to Dublin's cultural attractions, bustling restaurants, and luxurious accommodations, making it an appealing destination for conference attendees seeking a seamless blend of business and leisure.
c.

Killarney Convention Centre

(KCC)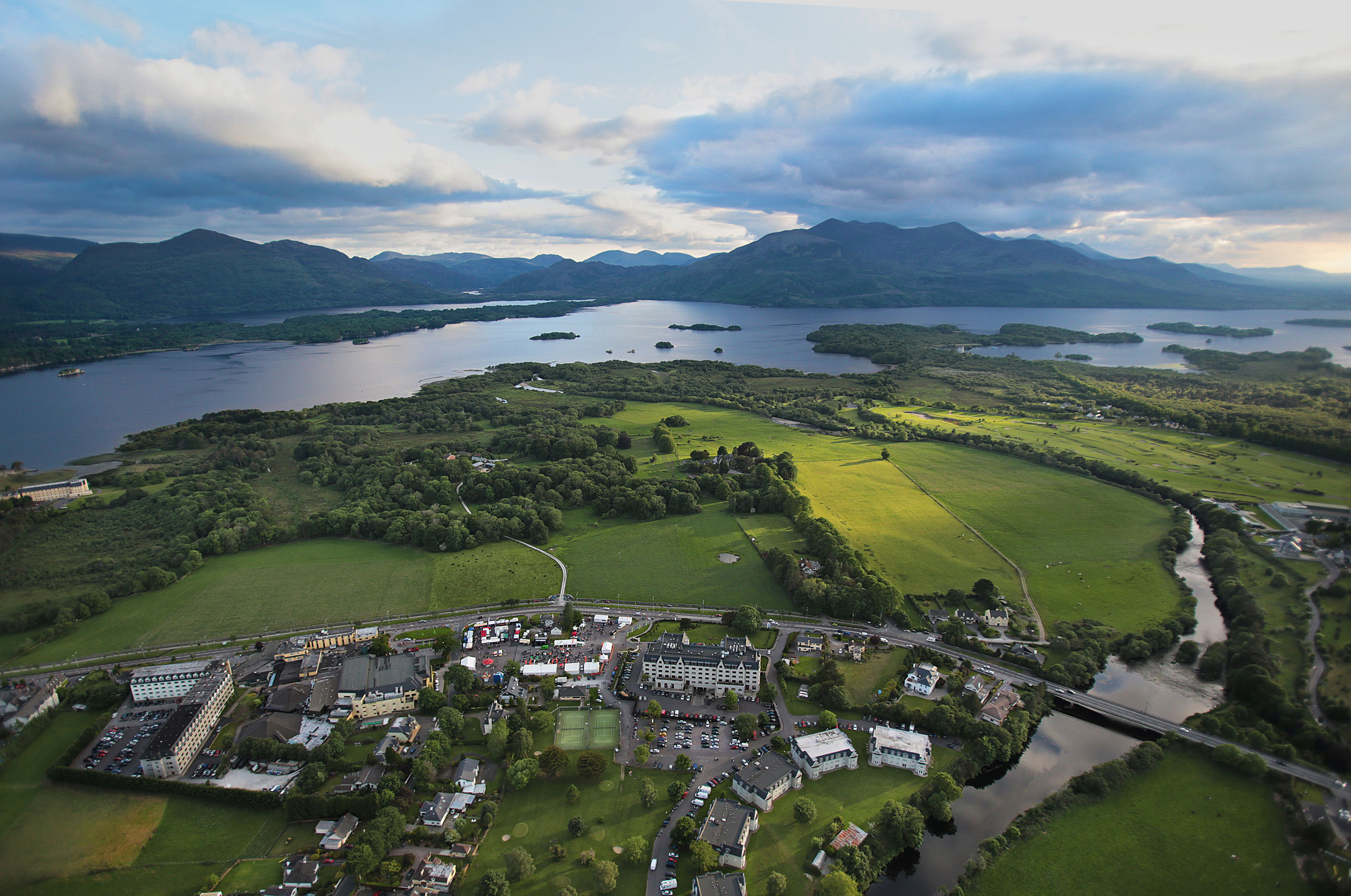 Situated amidst the picturesque landscapes of County Kerry, the
Killarney Convention Centre
(KCC) is a hidden gem in Ireland's conference circuit. Surrounded by the enchanting beauty of Killarney National Park, this venue offers a tranquil and inspiring setting for conferences seeking a unique touch of nature.
With a capacity to accommodate up to 2,500 delegates, the Killarney Convention Centre features modern facilities and a team of dedicated event professionals committed to delivering exceptional experiences. The venue's versatility is evident through its ability to host conferences, exhibitions, gala dinners, and even team-building activities in the surrounding natural wonderland.
The KCC's location in the heart of Ireland's southwest region allows attendees to explore Ireland's wild beauty, from the rugged cliffs of the Wild Atlantic Way to the serene lakes and mountains of Killarney. This blend of professional engagement and cultural exploration makes the Killarney Convention Centre an ideal choice for conferences seeking to leave a lasting impact on their delegates.
Blank canvas

venue

s for conferences in Ireland
For conference planners seeking to infuse their events with a unique and customisable touch, "blank canvas" venues offer the perfect artistic space. These versatile locations serve as blank slates, allowing organisers to unleash their creativity and craft bespoke conference experiences tailored to their vision.
In Ireland, a medley of captivating blank canvas venues awaits, each presenting an opportunity to transform gatherings into immersive journeys.
d.

The Round Room at the Mansion House, Dublin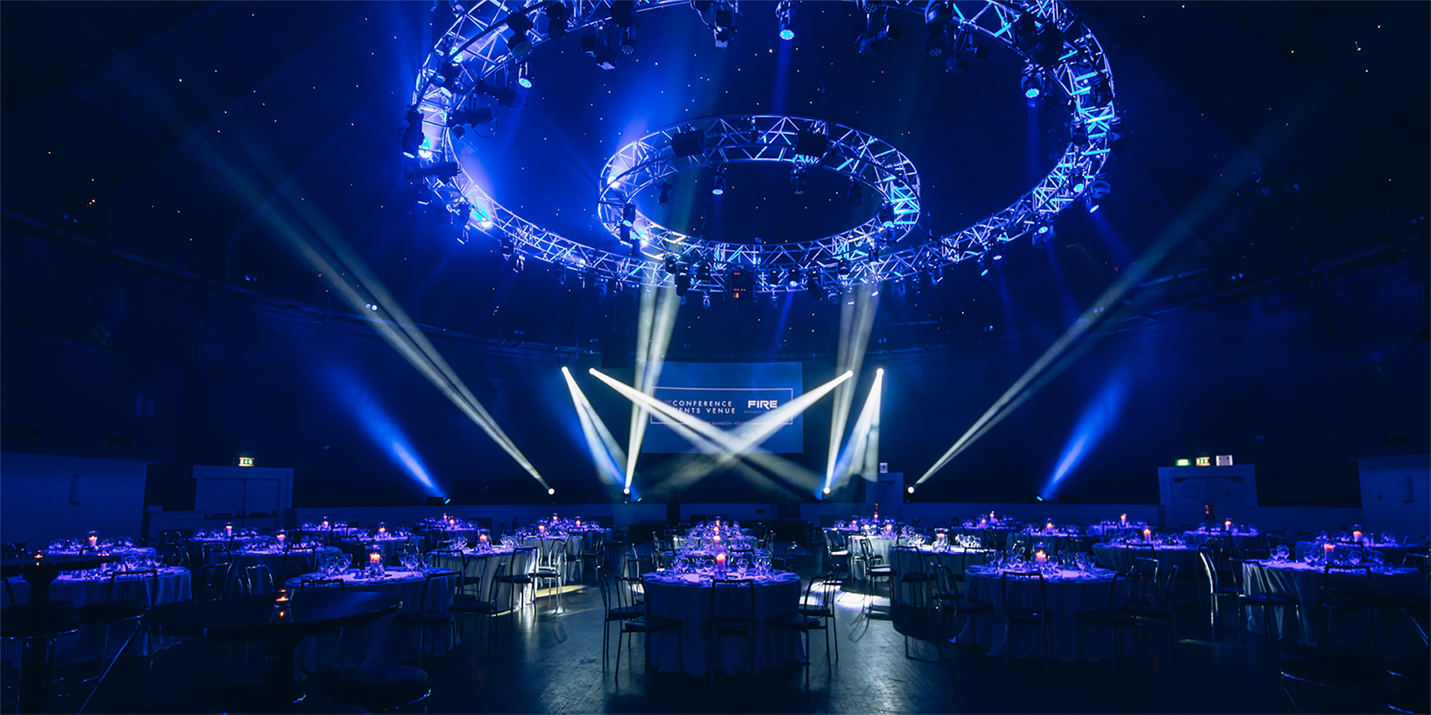 Nestled in the heart of Dublin, the
Round Room at the Mansion House
stands as an iconic 18th-century venue steeped in history and grandeur. As the oldest purpose-built conference venue in the city, this magnificent space offers a blank canvas for conference planners to shape their events according to their imagination.
The Round Room's circular design exudes a timeless elegance, making it a captivating backdrop for conferences, gala dinners, and award ceremonies. Its ample space can accommodate up to 500 delegates, providing event planners with a versatile platform to craft events of varying scales and themes.
As a blank canvas, this venue grants the freedom to transform the space into a reflection of the conference's theme, branding, and vision, resulting in a truly immersive and impactful experience for all attendees.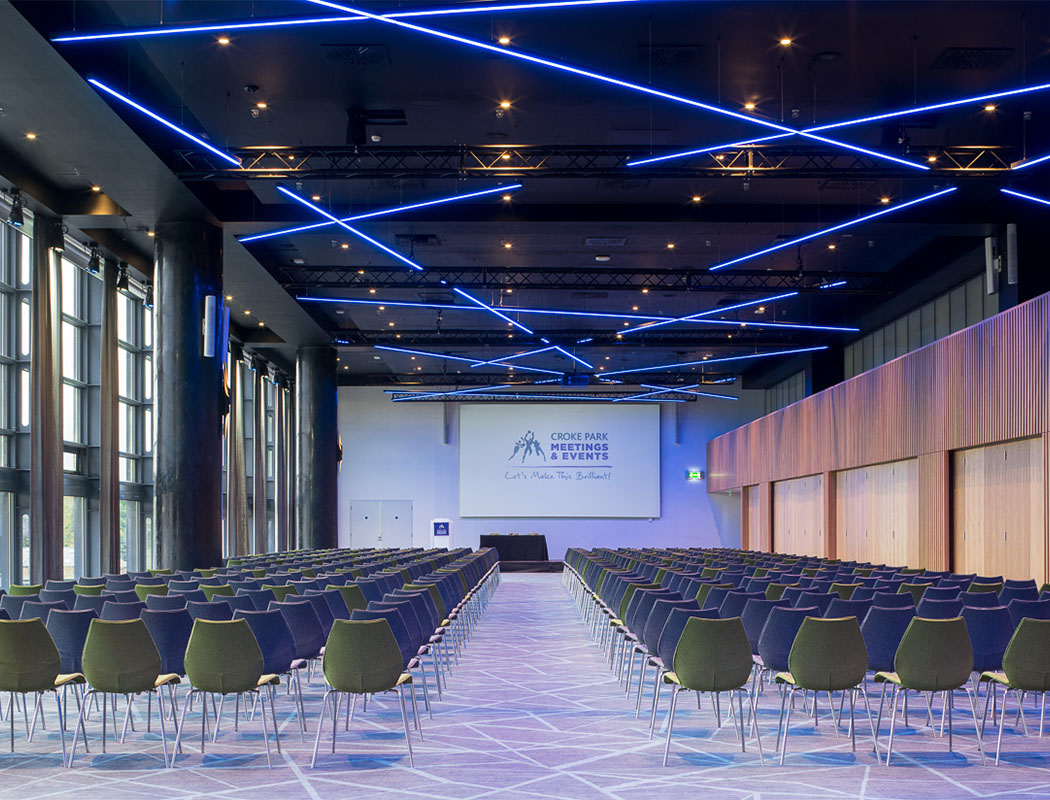 The
Croke Park Conference Centre
, located within Ireland's revered Croke Park Stadium, and only a 15-minute drive from Dublin Airport, offers an exceptional blank canvas venue for conferences seeking a fusion of modernity and sporting heritage. Set against the backdrop of this iconic stadium, the conference centre provides a dynamic space for event planners to design their events with a distinctive flair.
The venue boasts 100 meeting rooms and eight large suites, accommodating gatherings of various sizes and configurations, up to 5,000 guests. Whether hosting large-scale conferences, workshops, or breakout sessions, the Croke Park Conference Centre's flexibility ensures a seamless flow of activities.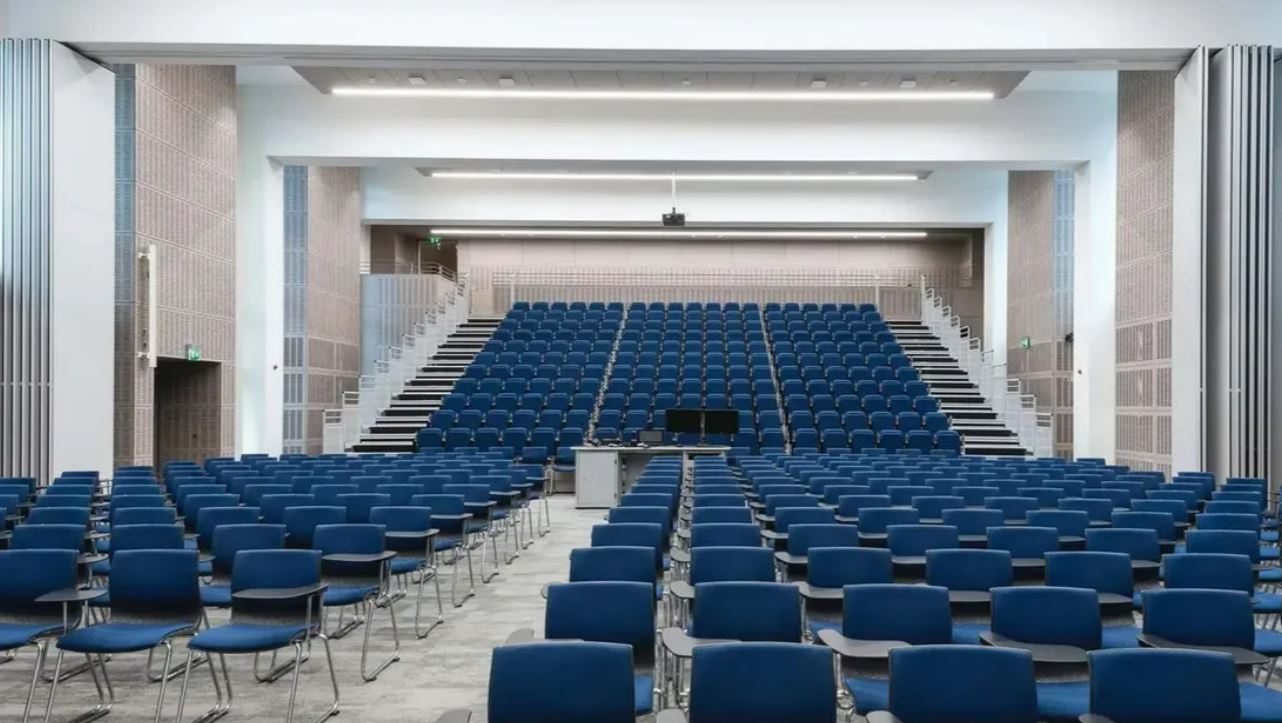 Nestled within the vibrant city of Dublin,
Trinity College
, one of the world's most outstanding universities, offers a collection of exceptional conference venues that blend academic excellence with historical charm. These venues provide an inspiring setting for conferences, symposiums, and workshops across various disciplines, reflecting the institution's commitment to fostering knowledge exchange, innovation, and collaboration.
Trinity College's conference venues cater to diverse interests and needs, ranging from the cutting-edge research facilities of the Trinity Biomedical Sciences Institute (TBSI) to the creative fusion of science and art at the Science Gallery, which can host up to 1,000 guests. The Long Room Hub, an intellectual centre dedicated to the arts and humanities, boasts an iconic library with timeless grandeur, while the Trinity Business School offers contemporary spaces for conferences focused on entrepreneurship and economics.
Trinity College's conference venues are designed to foster an environment where ideas thrive, networking flourishes, and new perspectives emerge. The institution's rich history and forward-looking approach create a unique atmosphere that inspires intellectual growth and facilitates meaningful connections among participants.
Conference hotels in Ireland
As the allure of hosting conferences in Ireland continues to grow, a medley of distinguished hotels stands ready to
provide
a seamless blend of sophistication, comfort, and convenience for event organizers and attendees alike. These conference hotels offer not only
state-of-the-art
facilities but also the charm of Irish hospitality and a strategic location within bustling cities.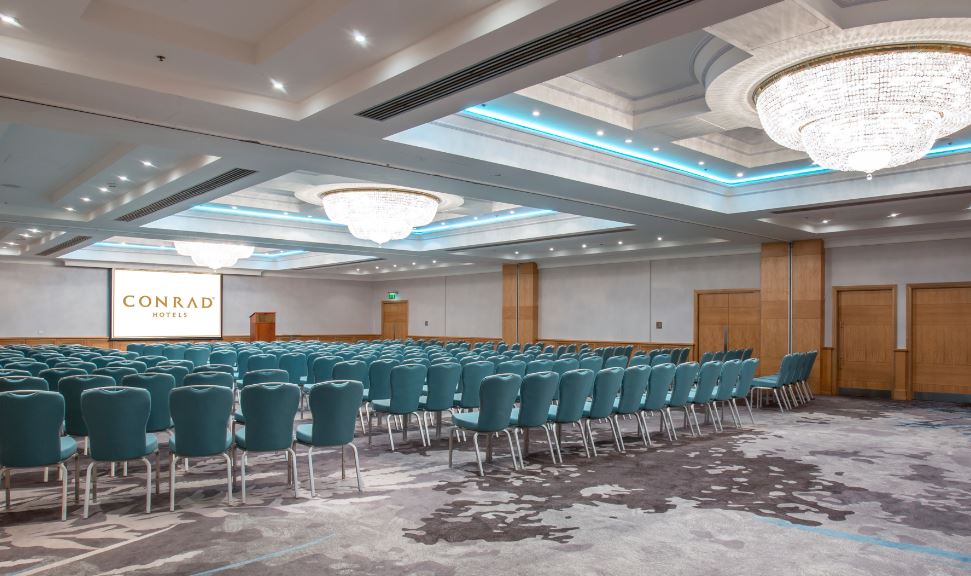 Located in the heart of Dublin's city centre,
Conrad
Dublin
epitomises contemporary elegance, making it an ideal choice for hosting conferences and events of varying sizes. The hotel offers 192 guest rooms and 10 versatile meeting and event spaces, equipped with cutting-edge technology and supported by a dedicated team of event professionals.
Whether hosting a large conference or a smaller, intimate gathering, the hotel's modern amenities and stylish surroundings create an environment that encourages productivity and collaboration.
The Conrad Dublin's central location also offers conference attendees easy access to the city's cultural attractions, shopping districts, and lively restaurants, providing a well-rounded conference experience that seamlessly blends business and leisure.
h.

Radisson Blu Royal Hotel Dublin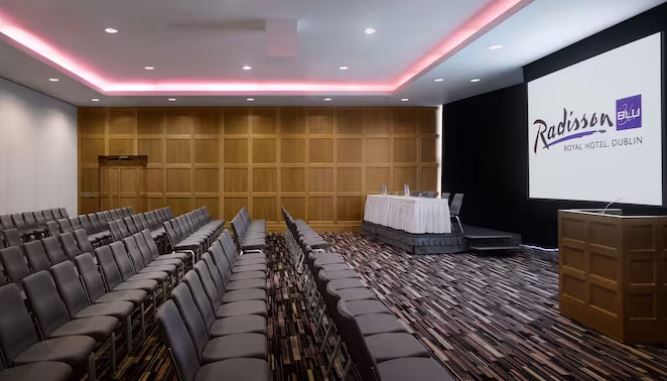 The
Radisson Blu Royal Hotel Dublin
stands as an icon of hospitality in the heart of the city, offering an inviting and contemporary setting for conferences and events. The hotel features 233 guest rooms and 16 flexible meeting rooms, including the Goldsmiths Hall, capable of hosting up to 400 delegates theatre style, perfect for conferences, large meetings, gala dinners etc.
Additionally, the dedicated and fully equipped 1st-floor meeting area is the perfect solution for breakout sessions or meetings with up to 70 attendees.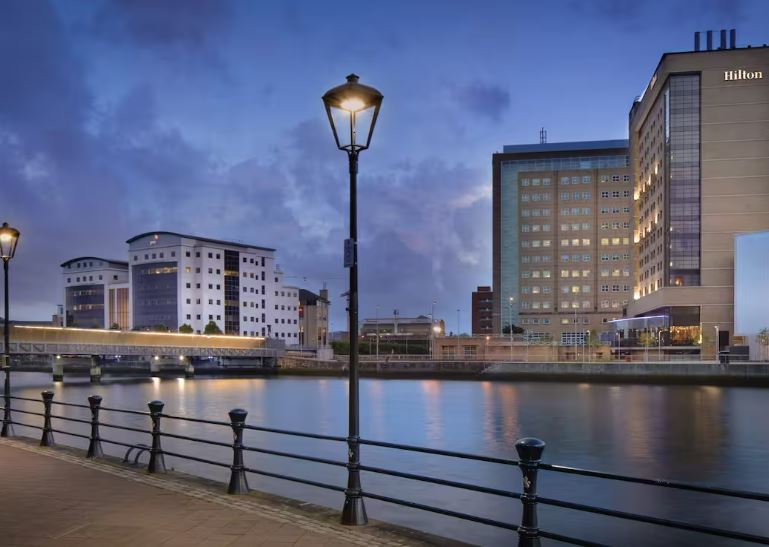 As a gateway to Northern Ireland's vibrant capital city, the
Hilton Belfast
, with 202 guest rooms, offers a dynamic and versatile conference venue with stunning views of the River Lagan and the city skyline.
The hotel's array of meeting rooms and event spaces caters to gatherings of various sizes: the mezzanine level, entirely dedicated to meetings and events and available for exclusive buyout, boasts 11 meeting rooms for up to 450 guests.
And for those seeking a moment of relaxation after a day of conferencing, the hotel's fitness centre and riverside dining options provide the perfect respite. Conference attendees can unwind while savouring delectable culinary delights and soaking in the ambience of the River Lagan gently flowing by.
The warmth of Irish hospitality, rich cultural heritage, and state-of-the-art facilities create an unforgettable conference experience. Whether amid the vibrant cityscapes or nestled amidst serene landscapes, Ireland's venues elevate gatherings into immersive journeys that foster innovation, collaboration, and lasting connections. 
In this blog, we discovered the captivating allure of Ireland as an ideal conference destination. From modern venues like the Hilton Belfast and the Radisson Blu Royal Hotel Dublin to the creative spaces at Trinity College's "blank canvas" venues to the flexible meeting spaces of the ICC Belfast, Ireland offers a seamless blend of sophistication and historic charm. 
 As you plan your next conference, Ireland awaits to weave enchantment into your event, leaving an indelible mark on all who attend. So, contact the Black Book team today and let's start planning your next event! 
We'd love to hear from you.
Like what you see? Get in touch today and let our team help your business achieve greatness with the power of events.