Incentive travel DUBAI:
48-hrs tour

 
Dubai, the jewel of the United Arab Emirates, offers a vibrant blend of modernity, luxury, and rich cultural heritage. With its iconic skyline, awe-inspiring architecture, and world-class attractions, it's no wonder that Dubai has become a top destination for incentive travel programmes.  
In this blog, we will explore why Dubai is an excellent choice for your next incentive travel adventure. We will also showcase a selection of boutique, medium, and large hotels that cater to different preferences and budgets. Get ready for an unforgettable 48-hour tour of this dynamic city!
Menu
1.Boutique hotel in Dubai
2.Mid-range hotel in Dubai
3.Large hotel in Dubai
4.Motivational and rewarding experiences in Dubai 

Why choose Dubai for your next incentive travel

programme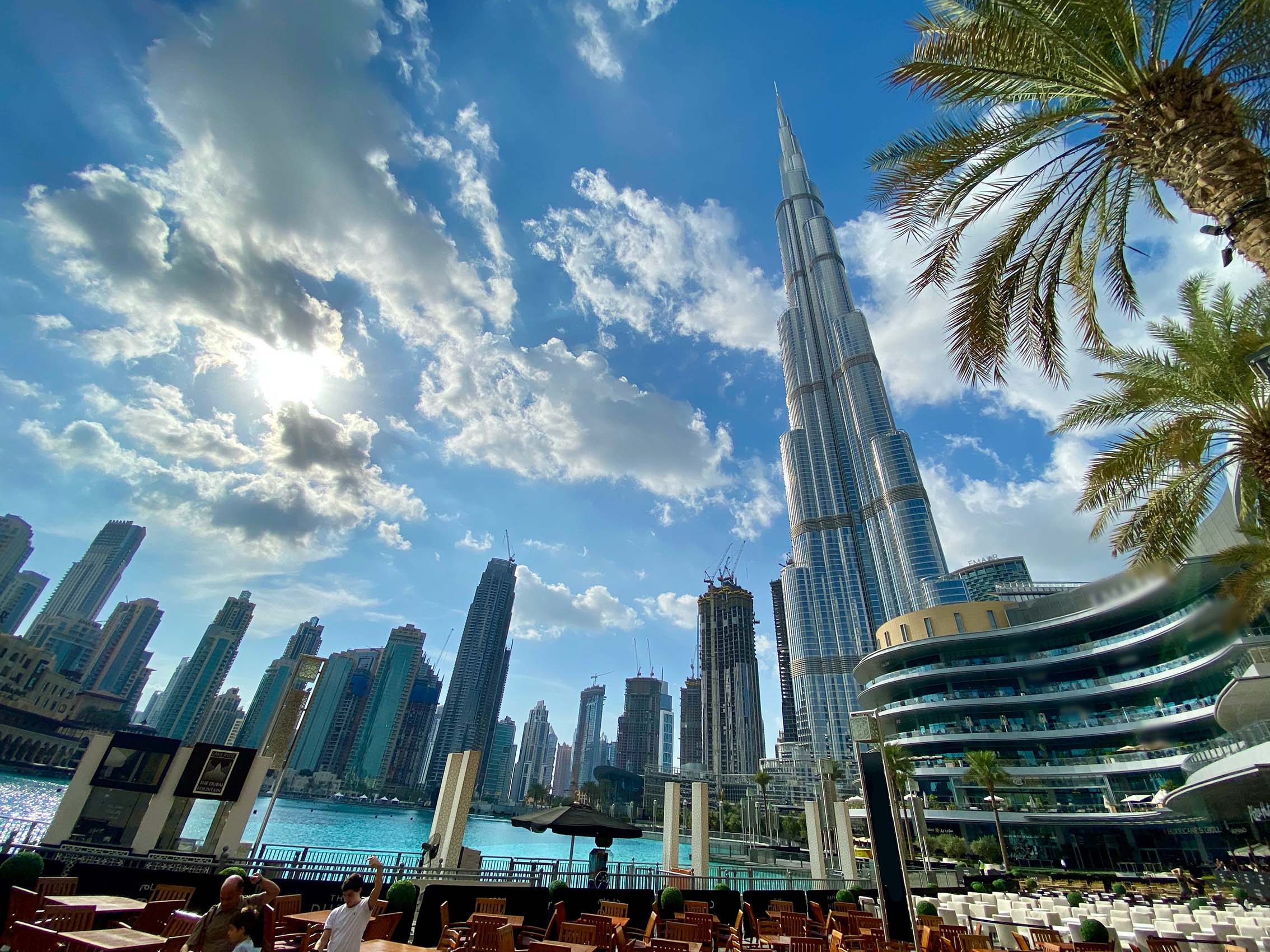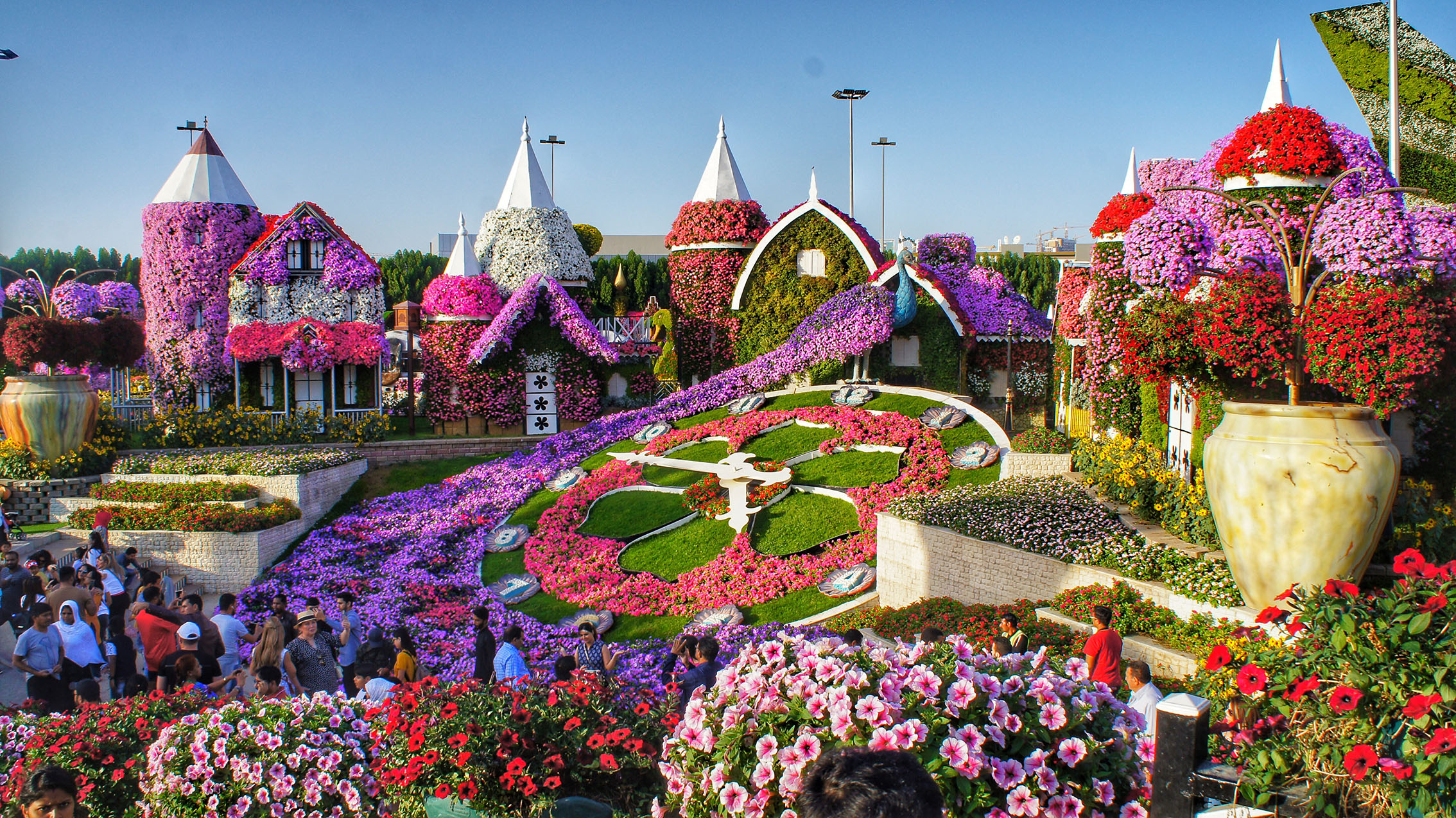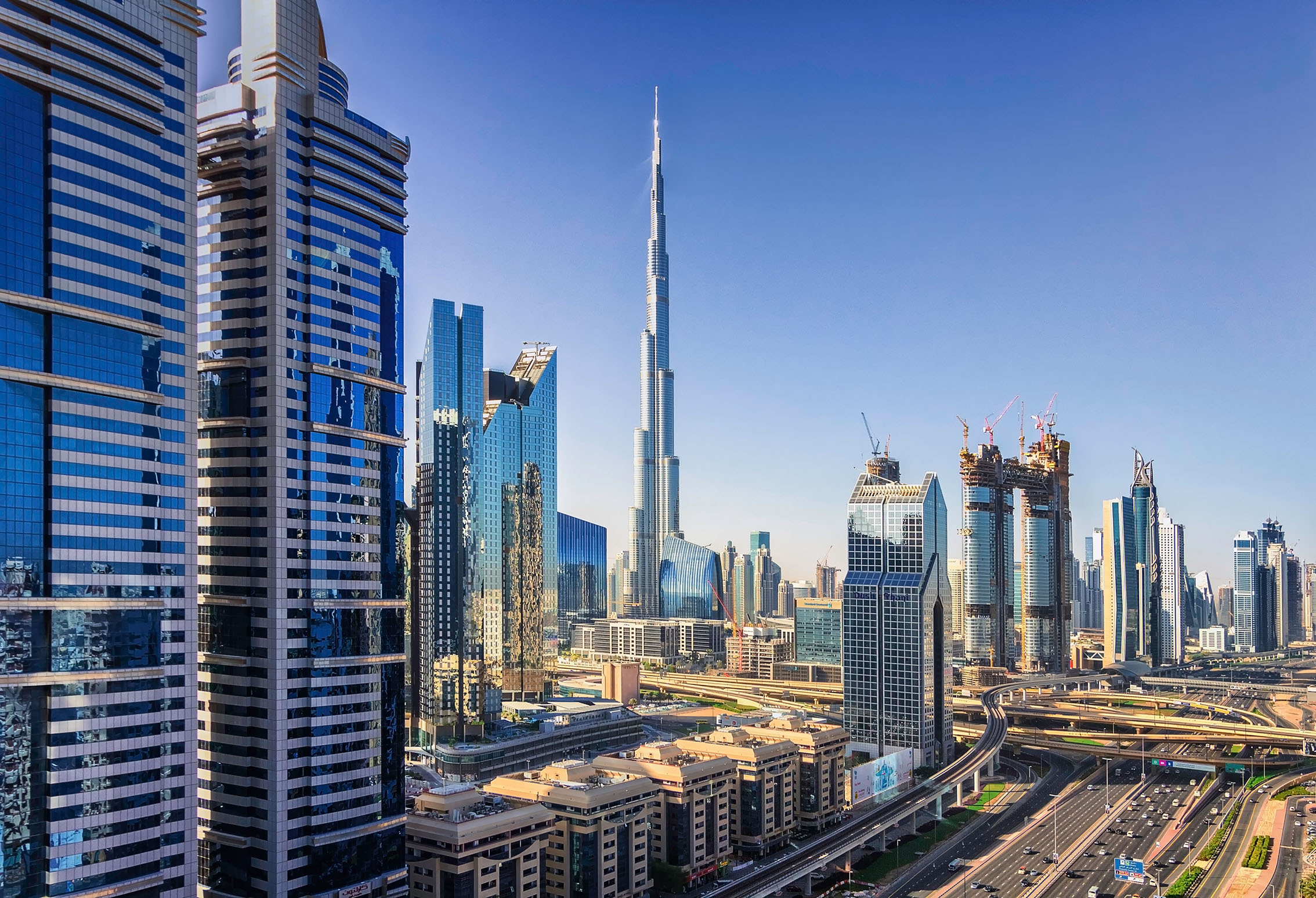 With its glamorous reputation and thriving cosmopolitan vibe, Dubai has emerged as a top choice for hosting incentive travel programmes. This dazzling city offers a seamless blend of traditional Arabian charm and modern-day luxury, captivating the hearts of travellers worldwide. 
One of the key reasons Dubai stands out as an exceptional destination for incentive travel is its commitment to excellence in hospitality. The city prides itself on its renowned hospitality industry, where exceptional service is the norm. The attention to detail and personalised care provided by Dubai's hospitality professionals ensure that every aspect of your incentive travel programme is meticulously planned and executed, leaving you and your participants with lasting memories. 
Dubai's strategic location also makes it an attractive choice. The city is a major transportation hub, well-connected to destinations across the globe. With an extensive network of airlines, flights to Dubai are readily available, making it convenient for international travellers to reach this oasis in the desert. Whether you are organising an incentive travel programme for a global team or a regional group, Dubai's accessibility ensures that participants can easily reach their destination, saving time and hassle. 
Another compelling aspect of Dubai is its year-round sunshine and favourable climate. The city enjoys a subtropical desert climate, with long, hot summers and mild winters. This consistent weather allows for various outdoor activities, such as desert safaris, dune bashing, camel rides, and sunset cruises. The captivating desert landscapes, with their golden sand dunes and enchanting vistas, provide a stunning backdrop for team-building exercises, adventure activities, and unique experiences that are sure to leave a lasting impact. 
Dubai is renowned for its world-class amenities, offering many attractions and entertainment options. From luxury shopping malls that house the most prestigious brands to thrilling theme parks that cater to all ages, there is never a shortage of things to see and do in this vibrant city. Witness the awe-inspiring architecture, including the iconic Burj Khalifa, the world's tallest building, or explore the man-made wonders like the Palm Jumeirah, an artificial island that takes the shape of a palm tree.  
Dubai's commitment to innovation and pushing boundaries creates an environment where participants can immerse themselves in extraordinary experiences, making a sense of reward and accomplishment.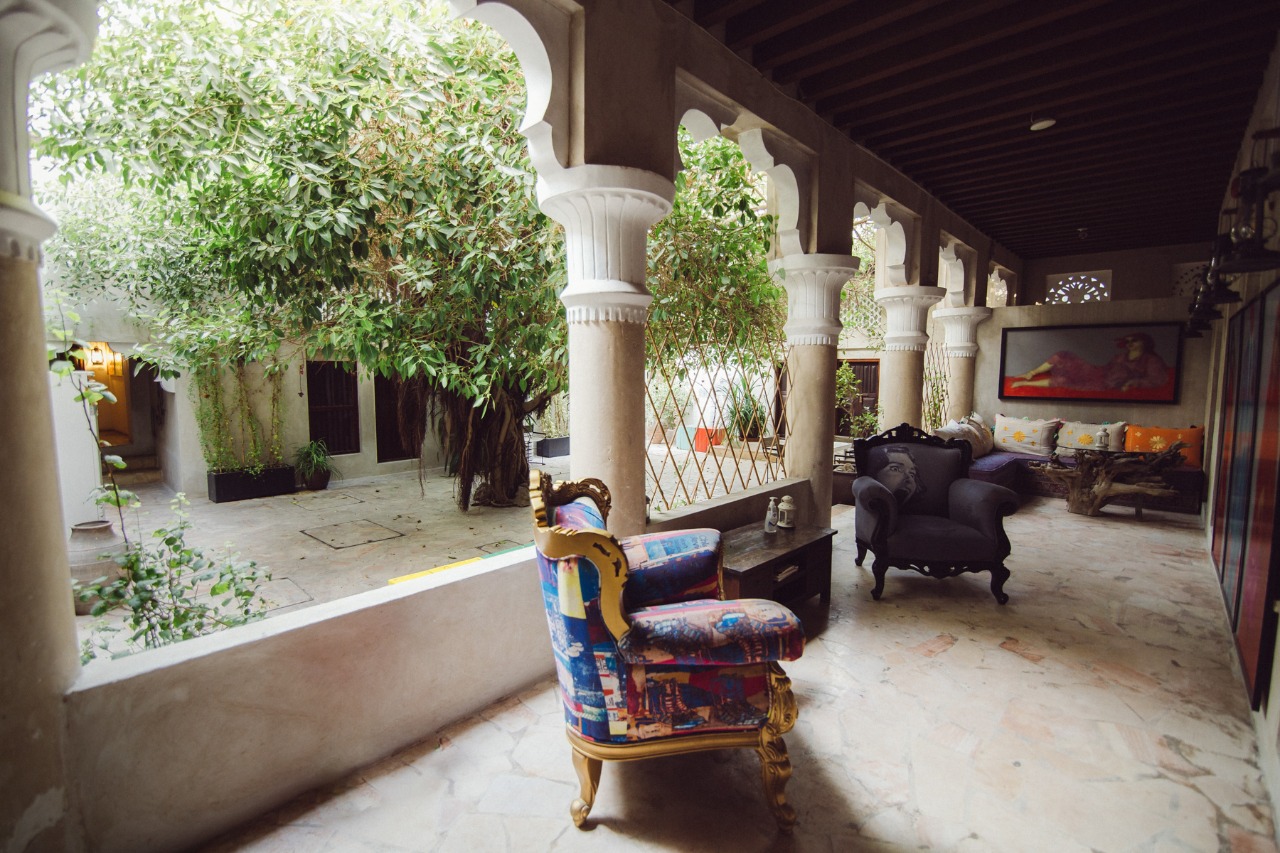 Nestled within the historic Al Fahidi District, XVA Hotel Dubai is a shining example of a boutique hotel that effortlessly blends traditional Arabian charm with contemporary elegance. This hidden gem offers a unique and intimate experience that sets it apart from larger, more conventional hotels in the city. 
The hotel is housed in a traditional Arabian-style building that has been lovingly restored, preserving its rich heritage while infusing it with modern amenities. Every corner of the hotel showcases a stunning display of art, with its in-house art gallery featuring works by local and international artists. 
The rooms at XVA Hotel Dubai are a testament to the hotel's commitment to authentic Arabian design and comfort. Each room is individually designed and adorned with traditional Arabic touches, creating a sense of warmth and tranquillity. From the intricate patterns on the handcrafted furniture to the soft hues of the decor, every detail has been carefully curated to offer guests a truly immersive experience. 
One of the highlights of XVA Hotel Dubai is its courtyard café. Set amidst a lush, serene oasis, this alfresco dining spot offers a delightful blend of international and Arabic flavours. Guests can savour delicious homemade dishes while enjoying the soothing ambience. The café's tranquil atmosphere makes it the perfect place to unwind after a day of exploring Dubai's vibrant streets. 
Beyond its captivating aesthetics, XVA Hotel Dubai is also a hub for cultural enthusiasts. The hotel hosts regular art exhibitions, workshops, and events celebrating local talent and promoting dialogue between artists and guests. This commitment to the arts creates an atmosphere that fosters creativity and intellectual stimulation, making it an ideal choice for those seeking a truly immersive cultural experience. 
Location-wise, XVA Hotel Dubai couldn't be more ideal. Situated in the heart of the Al Fahidi District, guests have easy access to Dubai's historic sites, such as the Dubai Museum, the Heritage Village, and the Al Fahidi Historic District. Strolling through the neighbourhood's narrow alleyways, lined with traditional wind towers and charming courtyards, feels like stepping back in time to a bygone era. The hotel's central location allows convenient access to the city's modern attractions, including the Dubai Mall, Burj Khalifa, and the Dubai Marina. 
In a city known for its extravagant luxury and towering hotels, XVA Hotel Dubai stands out as a serene oasis that offers a truly authentic and intimate experience.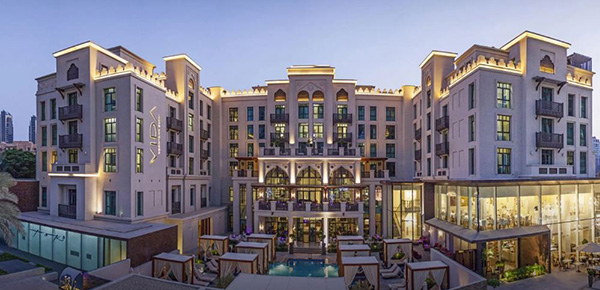 Situated in the heart of Downtown Dubai, within walking distance of some of Dubai's most iconic landmarks, including the Dubai Mall, Vida Downtown Hotel offers a contemporary urban retreat that effortlessly combines style, sophistication, and convenience. This trendy hotel captures the city's vibrant energy, providing a perfect sanctuary for both leisure and business travellers alike. 
When you step into Vida Downtown Hotel, you are greeted by a modern and sleek ambience that exudes a sense of urban chic. The hotel's minimalist design, clean lines, and tasteful decor create a visually pleasing and calming atmosphere.  
The rooms at Vida Downtown Hotel are a true reflection of its modern aesthetic. Each room is tastefully furnished with chic and functional elements, providing a comfortable, relaxing space. The floor-to-ceiling windows offer stunning views of the cityscape, allowing guests to take in the iconic sights of Dubai, such as the Burj Khalifa and the Dubai Fountain. 
One of the standout features of Vida Downtown Hotel is its temperature-controlled outdoor pool, surrounded by comfortable cabanas. Guests can take a refreshing dip, soak up the sun, or indulge in a refreshing drink from the poolside bar.  
In terms of business travel, with its convenient location in the heart of Dubai's business district, the hotel provides easy access to corporate offices and meeting venues. The hotel's state-of-the-art meeting rooms offer a versatile and stylish setting for workshops, seminars, and social gatherings.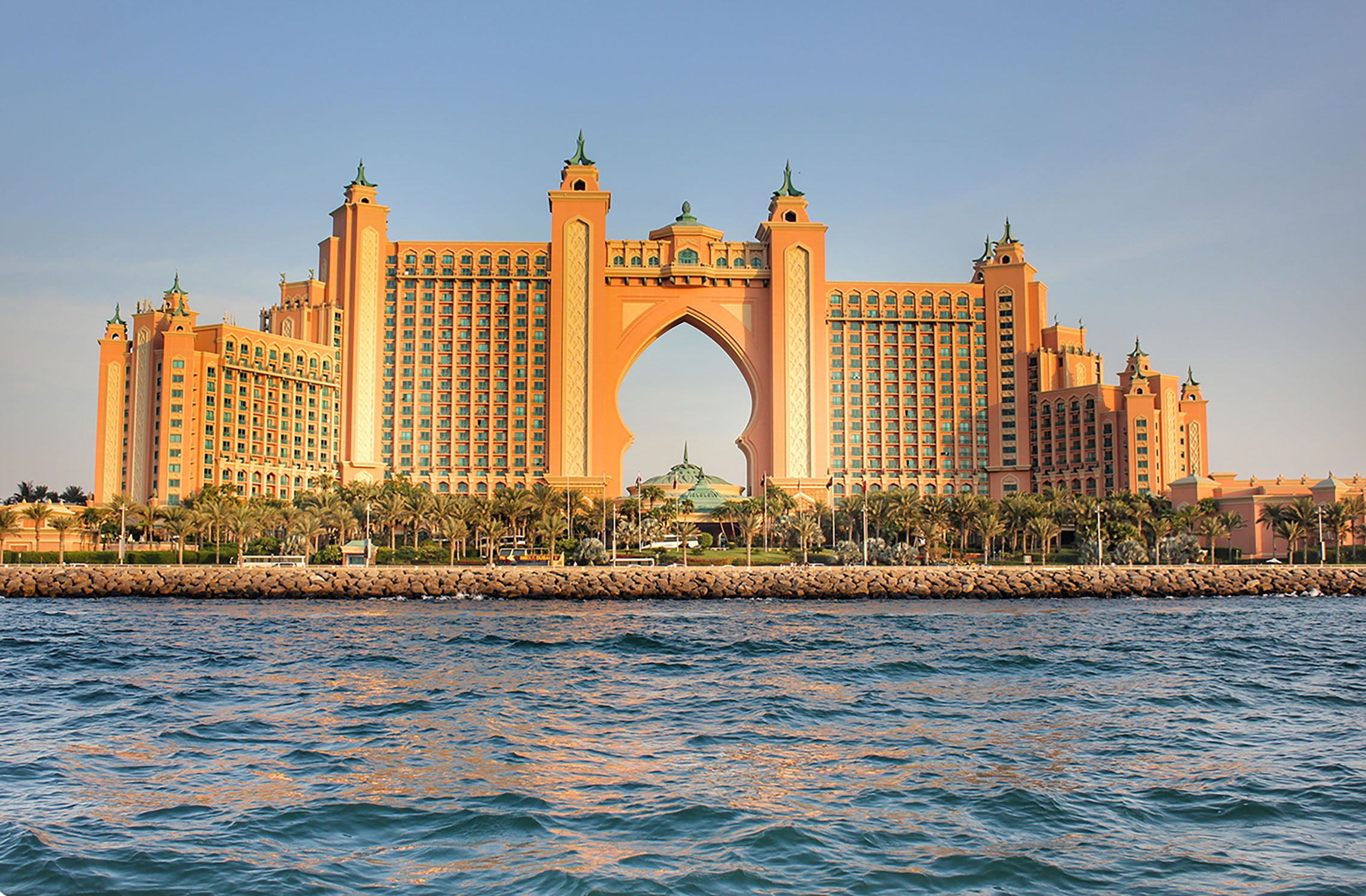 As one of Dubai's most iconic landmarks, Atlantis, The Palm stands tall as a luxurious paradise that promises an extraordinary experience. This grand resort is a testament to Dubai's luxury, offering a wealth of amenities, breathtaking views, and world-class meeting spaces that cater to every business need. 
The sheer magnitude and architectural splendour of Atlantis are awe-inspiring. Set on the crescent of the Palm Jumeirah, an artificial island shaped like a palm tree, the resort boasts a stunning beachfront location, providing guests with panoramic views of the Arabian Gulf. The striking design, inspired by the mythical lost city of Atlantis, is a harmonious blend of Arabian opulence and contemporary elegance. 
Atlantis, The Palm offers a range of accommodation options to suit various preferences. From luxurious rooms and suites with mesmerising views to extravagant underwater suites that provide a unique marine experience, guests are treated to unparalleled comfort and luxury.  
Regarding meetings and events, Atlantis, The Palm sets the bar high. The resort boasts state-of-the-art meeting spaces with cutting-edge technology, customisable setups, and impeccable service. Whether you are planning a corporate conference, a product launch, or a high-profile gala dinner, the resort's dedicated events team ensures that every detail is flawlessly executed. 
The Atlantis Conference Centre is the crown jewel of the resort's meeting spaces, offering a versatile and sophisticated environment for large-scale events. The centre comprises a grand ballroom that can accommodate up to 2,000 guests and many other meeting rooms that can be tailored to suit various setups and capacities.  
Atlantis, The Palm also offers unique venues for more intimate gatherings or outdoor events. The resort's stunning beachfront, lush gardens and private terraces provide enchanting settings for cocktail receptions, networking events, and team-building activities.  
Beyond the meeting spaces, Atlantis, The Palm presents many leisure and entertainment options for participants to unwind and enjoy their downtime. From the exhilarating Aquaventure Waterpark, with its thrilling slides and marine animal encounters, to the incredible underwater world of The Lost Chambers Aquarium, the resort offers a wealth of activities that cater to all ages and interests. The luxurious spa, fitness facilities, and vibrant nightlife scene further enhance the overall experience, providing opportunities for relaxation and entertainment.
Motivational and rewarding experiences in Dubai
With its vibrant spirit and endless possibilities, Dubai offers many motivational and rewarding experiences that will leave participants inspired, energised, and ready to conquer new challenges. From adrenaline-pumping adventures to cultural immersions, this captivating city has something to offer everyone, ensuring an incentive travel programme that goes beyond expectations. 
Desert Safaris: Dubai's desert landscapes provide the perfect backdrop for exhilarating adventures. Embark on a thrilling desert safari that includes dune bashing, where skilled drivers navigate the dunes in 4×4 vehicles, creating an adrenaline-fueled experience like no other. Participants can also try sandboarding, ride camels across the golden dunes, or simply marvel at the breathtaking sunset over the desert horizon.

Team-Building Activities: Dubai offers many team-building activities that foster collaboration, communication, and camaraderie. Engage in exciting challenges such as escape rooms, where teams must work together to solve puzzles and unravel mysteries. Alternatively, participate in interactive group experiences like cooking classes, where participants learn to prepare traditional Emirati dishes while strengthening their teamwork and culinary skills. These activities not only promote team bonding but also instil a sense of achievement and motivation among participants.

Sky-High Adventures: Dubai is renowned for its sky-high attractions that offer awe-inspiring experiences. Take your team to new heights with a visit to the Burj Khalifa, the tallest building in the world. Ascend to the observation deck on the 148th floor and marvel at the panoramic views of the city's skyline. For the adventurous, skydiving over Palm Jumeirah provides an adrenaline rush and a unique perspective of Dubai's iconic landmarks. These experiences offer a sense of accomplishment, pushing participants to step out of their comfort zones and reach for the extraordinary.

Cultural Immersion:

Dubai's cultural heritage presents an opportunity for participants to immerse themselves in the traditions and customs of the region. Visit the Al Fahidi Historic District, where narrow alleyways and traditional wind towers transport you back in time. Explore the vibrant souks, where the aroma of spices fills the air and artisans display their intricate craftsmanship. Engage in cultural workshops, such as henna painting or Arabic calligraphy, and gain a deeper understanding of Emirati traditions.

Luxury Experiences:

Dubai is synonymous with luxury and opulence, and indulging in lavish experiences can be a rewarding treat for participants. From Michelin-starred dining to rejuvenating spa treatments, Dubai's luxury offerings cater to every desire. Enjoy a sunset yacht cruise along the Dubai Marina, savouring gourmet cuisine and taking in the glittering skyline. Pamper yourself with a day of relaxation at a world-class spa, where expert therapists provide personalised treatments that rejuvenate the mind, body, and soul. These experiences not only reward participants for their hard work but also create a sense of luxury and exclusivity.
Dubai's motivational and rewarding experiences perfectly blend adventure, cultural immersion, and luxury. Whether participants seek thrilling adventures, team-building challenges, or opportunities for personal growth, Dubai's vibrant energy and diverse offerings ensure a genuinely extraordinary incentive travel programme.  
With its blend of modernity and luxury, Dubai is an ideal destination for incentive travel programmes. In this blog, we delved into a selection of boutique, medium, and large hotels in Dubai, each offering a unique atmosphere and catering to different preferences and budgets. From the hidden gem of XVA Hotel Dubai, with its cultural immersion and artistic ambience, to the trendy urban retreat of Vida Downtown Hotel and the grandeur of Atlantis, The Palm, Dubai's hotels provide a range of options for a rewarding stay. 
Dubai's allure as an incentive travel destination lies in its exceptional hospitality, convenient accessibility, favourable climate, and wealth of motivational and rewarding experiences.  
Whether seeking adventure, cultural immersion, personal growth, or luxurious indulgence, Dubai invites participants to embrace the extraordinary. With its vibrant energy and limitless possibilities, Dubai ensures an incentive travel programme that leaves a lasting impact and creates unforgettable memories. 
If you have fallen in love with the allure of Dubai and are ready to embark on an exciting and reinvigorating incentive travel program, let Black Book be your guide. Our dedicated team has the expertise and passion to curate a tailor-made experience that exceeds your expectations. Contact us today! 
We'd love to hear from you.
Like what you see? Get in touch today and let our team help your business achieve greatness with the power of events.