Incentive travel BARCELONA:
48-hrs tour
Why choose Barcelona for your next incentive travel

programme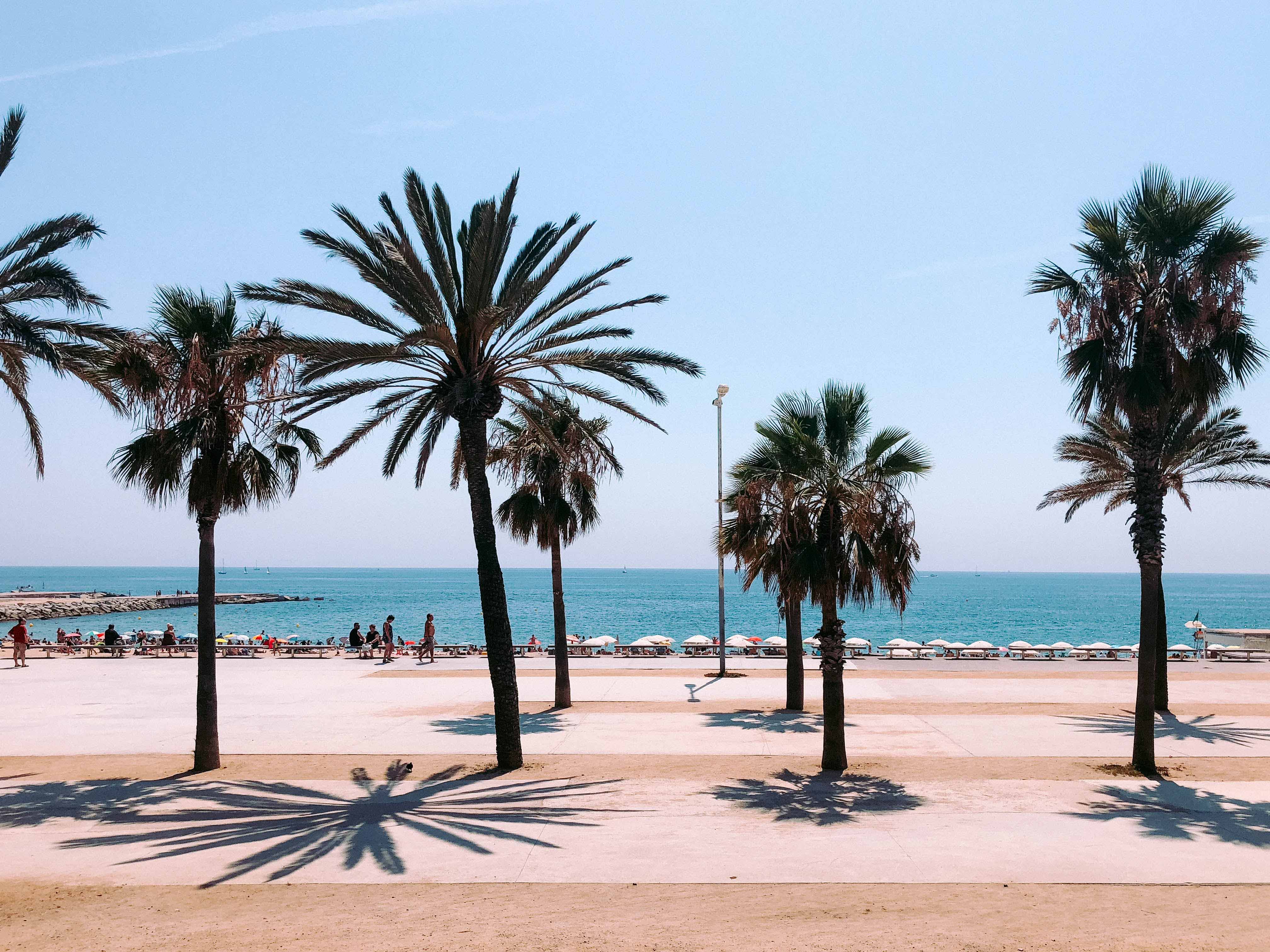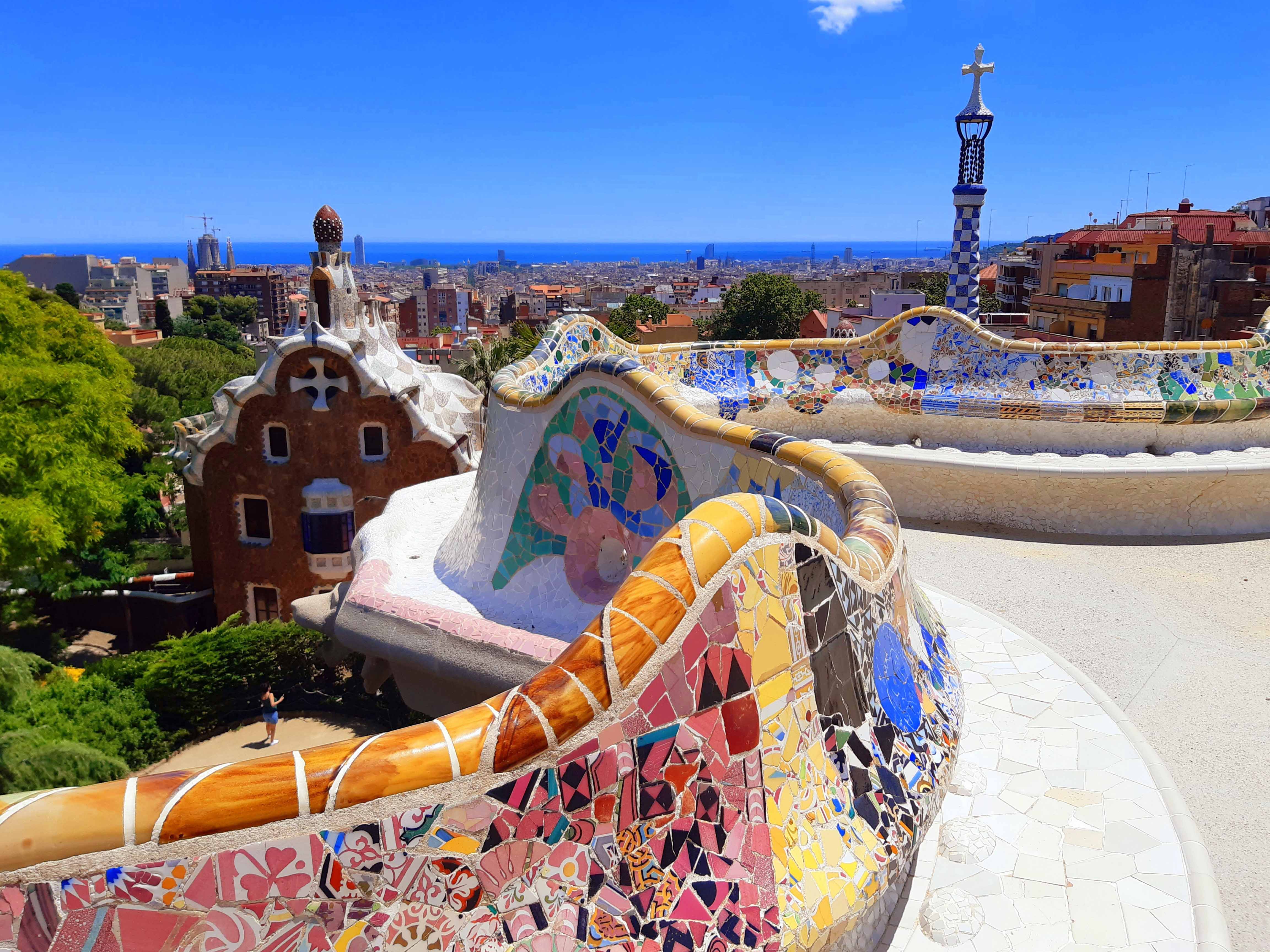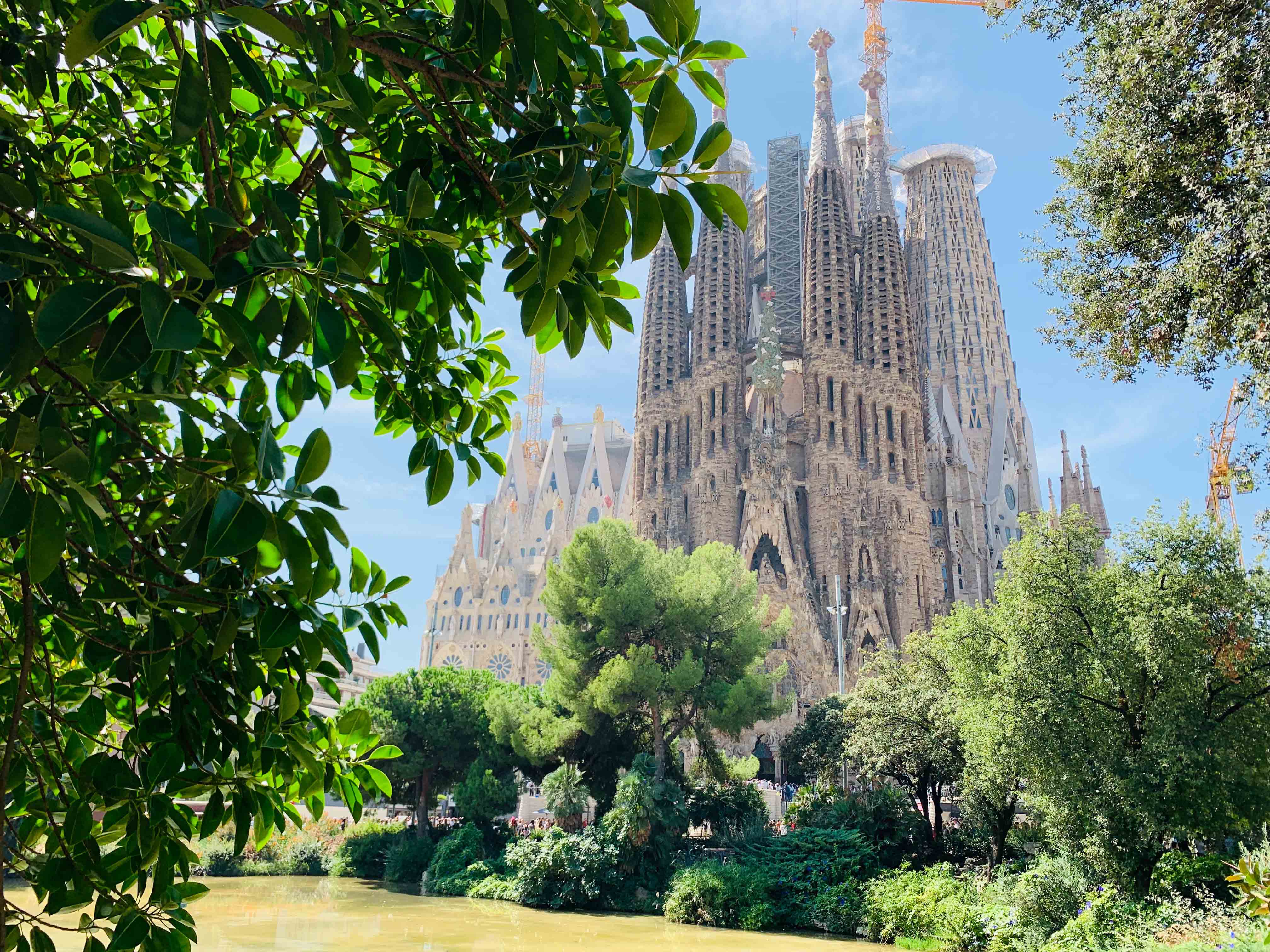 Barcelona, a city steeped in culture and brimming with possibilities, provides the perfect
backdrop
for a unique incentive travel programme.
This vibrant metropolis offers a unique blend of historical heritage, artistic treasures, and a zest for life that captivates visitors worldwide.
Immerse yourself in the rich Catalan culture as you explore Barcelona's historic neighbourhoods. Lose yourself in the vibrant colours and bustling energy of La Rambla, a lively boulevard renowned for its street performers, local vendors, and vibrant atmosphere. And for art enthusiasts, Barcelona is a treasure trove of artistic wonders. Marvel at the architectural masterpiece that is the Sagrada Familia, Antoni Gaudí's magnum opus and an iconic symbol of the city. Discover the whimsical Park Güell, a mosaic-adorned park that showcases Gaudí's distinctive style. Art lovers can also explore the Picasso Museum, which houses an extensive collection of the renowned artist's works.
Furthermore, Barcelona's culinary scene is a delightful fusion of traditional Catalan flavours and innovative gastronomy. Embark on a culinary journey as you savour mouthwatering tapas, fresh seafood, and delectable Catalan dishes.
For sports enthusiasts, a visit to the iconic Camp Nou, home of FC Barcelona, is a must. Immerse yourself in the electric atmosphere of a football match or take a behind-the-scenes tour of the stadium and museum to discover the rich history of one of the world's most famous football clubs.
Barcelona's nightlife is legendary, offering a vibrant mix of trendy bars, lively nightclubs, and live music venues. From sophisticated cocktail bars to bohemian taverns in the Raval district, the city caters to all tastes and preferences. Treat your incentive travel participants to a memorable evening of flamenco dancing, where passionate rhythms and soulful performances will leave a lasting impression.
Additionally, Barcelona provides many activities that can be tailored to suit your incentive travel programme. Engage in team-building exercises on the city's sandy beaches or participate in thrilling water sports in the Mediterranean Sea.
So, whether you are seeking cultural immersion, gastronomic delights, team-building adventures, or unforgettable nightlife, Barcelona has it all. Prepare to be enchanted as you embark on a journey of discovery and inspiration in the heart of Catalonia.
Boutique hotel in Barcelona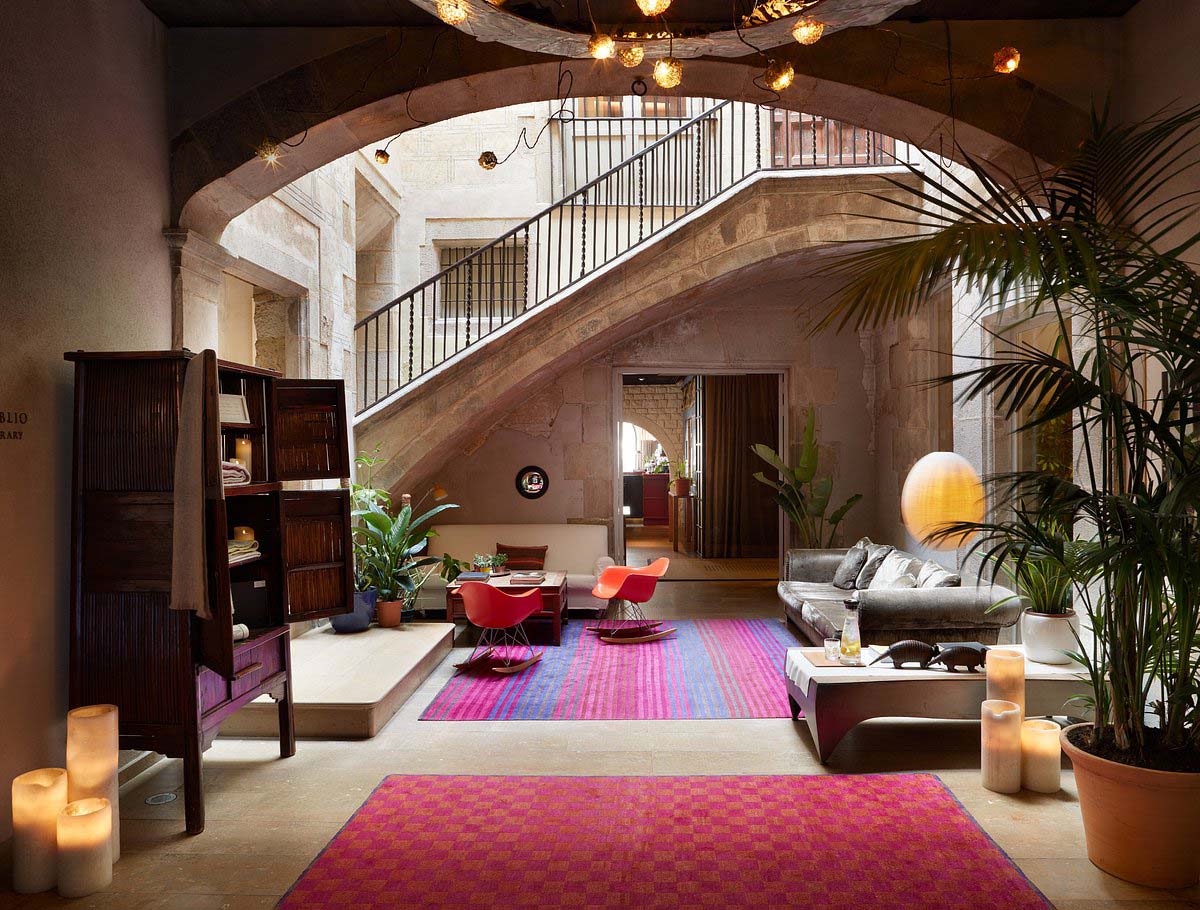 Hotel Neri
, a hidden gem nestled within the enchanting Gothic Quarter of Barcelona, is a testament to the city's rich history and charm. What sets Hotel Neri apart is its ability to blend its medieval heritage seamlessly with contemporary luxury, creating a truly unique atmosphere.
Housed in a meticulously restored 12th-century palace, Hotel Neri exudes a sense of timeless elegance from the moment you step through its doors. Every corner of the hotel tells a story, with original architectural elements, such as exposed stone walls, vaulted ceilings, and ornate details, beautifully preserved to pay homage to the building's past.
The twenty-two rooms and suites at Hotel Neri are an exquisite blend of modern comfort and old-world charm. Each one is individually designed, featuring a harmonious fusion of contemporary furnishings, luxurious fabrics, and carefully selected artwork. The result is a warm and inviting ambience that invites guests to unwind and indulge in a truly immersive experience.
One of the highlights of this hotel is its tranquil courtyard, a hidden oasis in the heart of the bustling city. Enclosed by ancient walls and adorned with lush greenery, the courtyard provides a serene retreat where guests can relax and escape the urban hustle.
Another noteworthy feature of Hotel Neri is its rooftop terrace, offering breathtaking panoramic views of Barcelona's historic rooftops and landmarks. Whether you choose to bask in the sun or sip cocktails while watching the city come alive at dusk, the rooftop terrace provides an unforgettable vantage point to experience the beauty of Barcelona.
Staying at Hotel Neri is not simply about enjoying luxurious accommodations; it is about immersing oneself in Barcelona's captivating history and culture.
Mi

d

-range

hotel

in Barcelona
2.

Hotel Catalonia Barcelona Plaza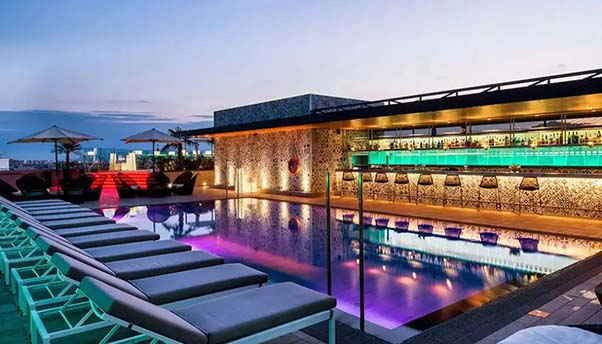 Hotel Catalonia Barcelona Plaza
is a captivating and impressive accommodation option that epitomises sophistication and modernity. Its strategic location overlooking the iconic Plaça d'Espanya adds to its allure, providing guests with convenient access to the city's major attractions and excellent connectivity to transportation networks.
One of the defining features of this hotel is its striking architecture, which stands out as a landmark in the cityscape. The sleek and contemporary design of the hotel reflects its commitment to offering a stylish and comfortable stay for guests.
The spacious and well-appointed rooms at Hotel Catalonia Barcelona Plaza are elegantly designed with modern furnishings, offering a comfortable retreat after a day of exploring Barcelona. Guests can enjoy amenities such as plush bedding, sleek bathrooms, and thoughtful touches that ensure a memorable stay.
Furthermore, the hotel boasts an array of exceptional facilities designed to enhance the guest experience. The rooftop pool, with its panoramic views of Barcelona's skyline, offers a refreshing oasis where guests can unwind and soak up the sun. The fitness centre is well-equipped, allowing guests to maintain their fitness routines while enjoying their stay.
Additionally, the hotel features versatile event spaces and meeting rooms, with a maximum capacity of 600 people, making it an ideal choice for hosting corporate events.
In addition, dining at Hotel Catalonia Barcelona Plaza is a culinary delight. The hotel's restaurants offer diverse dining options to cater to various tastes. Guests can indulge in delicious Mediterranean cuisine, savouring a delectable fusion of flavours prepared with locally sourced ingredients. The stylish and contemporary ambience of the restaurants adds to the overall dining experience, making each meal a memorable occasion.
Beyond the hotel's walls, Hotel Catalonia Barcelona Plaza's location offers unparalleled access to Barcelona's vibrant atmosphere. Plaça d'Espanya serves as a transportation hub, providing easy access to renowned attractions such as Montjuïc Park, the Magic Fountain, and the Fira Barcelona convention centre. Guests can also explore nearby shopping districts, cultural landmarks, and vibrant neighbourhoods, immersing themselves in the city's dynamic spirit.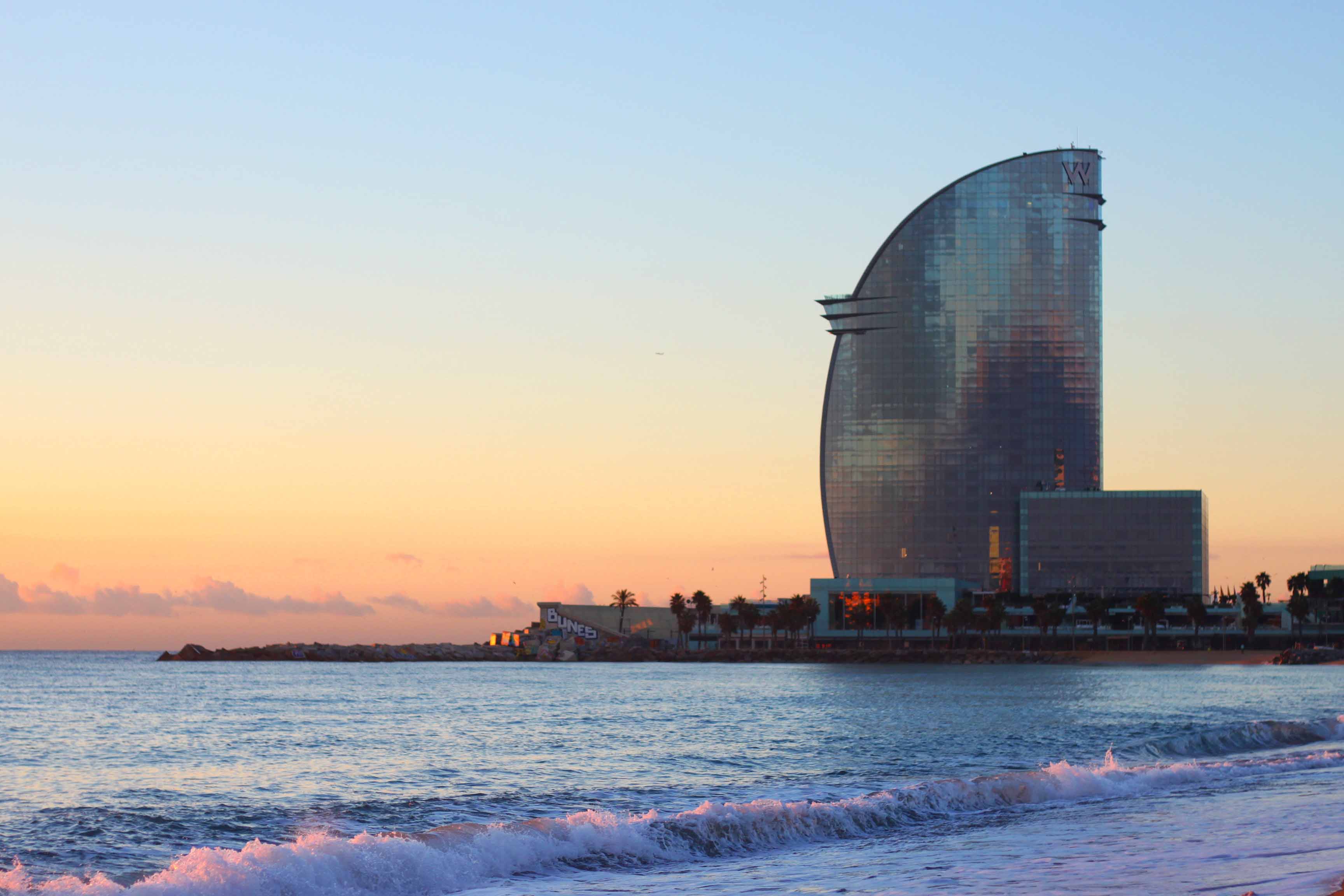 W Barcelona
, an iconic and awe-inspiring 5-star hotel rising like a sail-shaped beacon on the city's coastline, offers an unparalleled and luxurious experience for those seeking a remarkable stay in Barcelona. With its striking architecture, contemporary design, and breathtaking views, the W Barcelona stands as a testament to the city's modernity and creativity.
Situated along the waterfront, the hotel is close to the trendy beach clubs, lively nightlife venues, and popular attractions such as the Barceloneta neighbourhood and the Gothic Quarter. The nearby beaches offer opportunities for relaxation and water sports, allowing guests to immerse themselves in Barcelona's coastal charm fully.
The 479 rooms and suites at W Barcelona are designed with a sleek and modern flair, offering a harmonious blend of comfort and style. The floor-to-ceiling windows not only fill the rooms with natural light but also provide breathtaking vistas of the sea or the city.
One of the standout features of W Barcelona is its spectacular rooftop terrace and infinity pool. Perched high above the city, the terrace offers uninterrupted views of the Mediterranean Sea, the city skyline, and the nearby beaches. Guests can bask in the sun on comfortable loungers, take a refreshing dip in the infinity pool, or enjoy a drink at the stylish rooftop bar while watching the sunset over the horizon.
And when it comes to hosting events, the W Barcelona shines as a versatile venue capable of accommodating a wide range of gatherings. Whether planning an intimate meeting or a large-scale conference, this extraordinary venue offers an impressive 6,800 square metres of flexible meeting space with state-of-the-art facilities to ensure memorable and exceptional events.
The meeting rooms at W Barcelona are a testament to innovative design and functionality. Bathed in natural light, these well-appointed spaces create an inspiring atmosphere for productive discussions and creative brainstorming.
In conclusion, whether you seek a luxurious beachfront retreat, an exquisite dining experience, or a vibrant and energetic atmosphere, W Barcelona delivers on all fronts.
Motivational and rewarding experiences in Barcelona
With its vibrant energy and rich cultural heritage, Barcelona offers many motivational and rewarding experiences that can elevate your incentive travel programme to new heights. From team-building activities that foster collaboration and camaraderie to unique excursions that inspire and rejuvenate, Barcelona presents a plethora of opportunities for personal growth and collective achievement. 
One such experience is an immersive guided tour through the architectural marvels of Antoni Gaudí. Embark on a journey to discover the visionary creations of this renowned Catalan architect, including the awe-inspiring Sagrada Familia, the whimsical Park Güell, and the extraordinary Casa Batlló. As you delve into Gaudí's imaginative world, you and your team will be inspired by his creativity and passion, encouraging a fresh perspective and sparking innovative thinking. 
For those seeking a physical and mental challenge, Barcelona's natural surroundings provide the perfect backdrop for outdoor activities. Embark on a thrilling hike in the picturesque Montserrat Mountain, where breathtaking landscapes and stunning vistas await. Navigate the rugged terrain, conquer peaks, and revel in the sense of accomplishment as you bond with your colleagues amidst nature's beauty. 
Barcelona's culinary scene also offers motivational experiences that engage the senses and promote teamwork. Participate in a hands-on cooking class where you and your team can learn the art of traditional Spanish cuisine. Under the guidance of expert chefs, prepare local delicacies using fresh ingredients and traditional techniques.   
The city's vibrant arts scene offers a wealth of inspiration and motivation. Attend a live flamenco performance, where the passionate rhythms and soul-stirring movements will ignite your team's spirits and foster a sense of shared enthusiasm.  
Furthermore, Barcelona's coastal location presents opportunities for water-based activities that promote teamwork, trust, and a sense of adventure. Engage in exhilarating water sports such as sailing, paddleboarding, or kayaking along the picturesque coastline. These activities encourage collaboration, communication, and problem-solving as your team navigates the waters together and overcomes challenges. 
Barcelona's unique blend of culture, nature, and gastronomy sets the stage for unforgettable motivational experiences. Whether you choose to explore its architectural wonders, embark on outdoor adventures, immerse yourself in its vibrant arts scene, or indulge in culinary delights, Barcelona provides the perfect backdrop for rewarding and inspiring your team.  
Barcelona is an enticing destination for incentive travel programmes, offering a perfect blend of culture, activities, and experiences that motivate and reward teams. From the boutique charm of Hotel Neri to the architectural marvel of W Barcelona, the city provides diverse accommodation options that cater to different preferences.
Barcelona's rich culture and history set the stage for immersive and rewarding experiences. Whether it is exploring Gaudí's masterpieces, engaging in outdoor adventures amidst breathtaking landscapes, or indulging in the vibrant culinary and arts scenes, the city offers many opportunities for personal and collective growth.
As teams delve into the city's captivating offerings, they are sure to be energised, motivated, and rewarded in ways that will leave a lasting impact and create lasting memories.
Barcelona truly embodies the essence of incentive travel, making it an ideal choice for your next programme. So, don't hesitate any longer. Contact the Black Book team and start planning your next incentive trip today!
We'd love to hear from you.
Like what you see? Get in touch today and let our team help your business achieve greatness with the power of events.