Top Summer conference venues
in the UK

 
The importance of

conferences

nowadays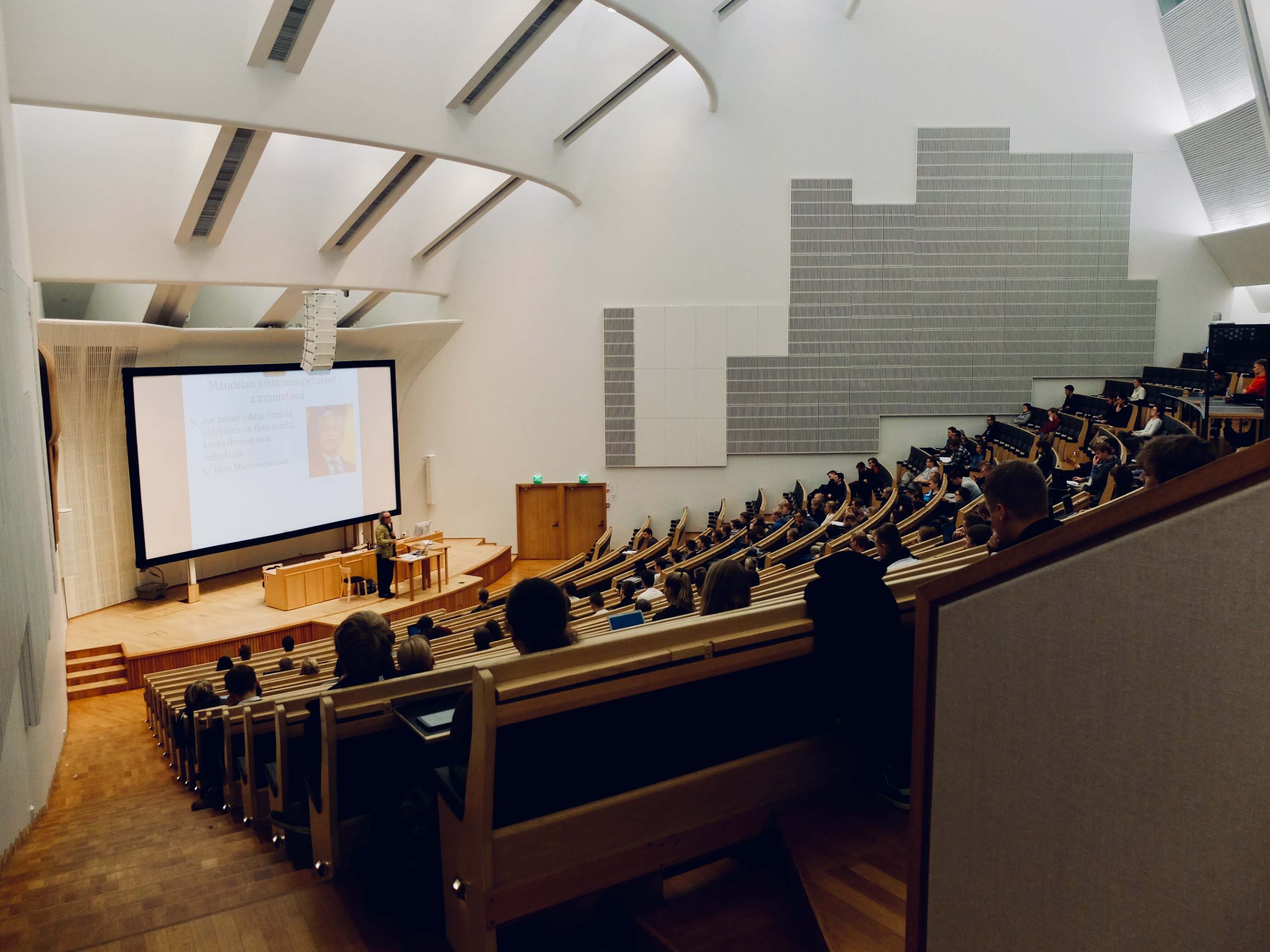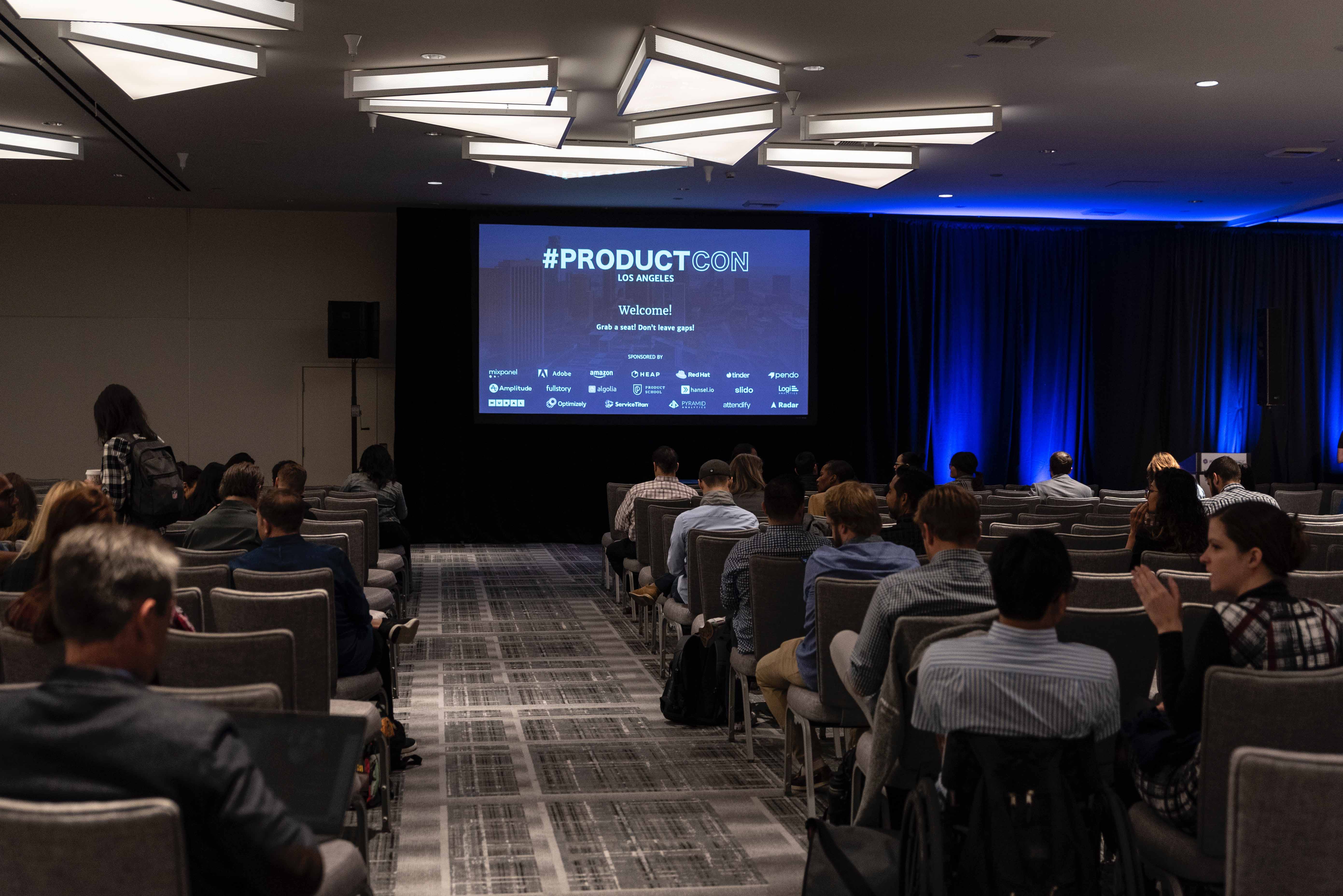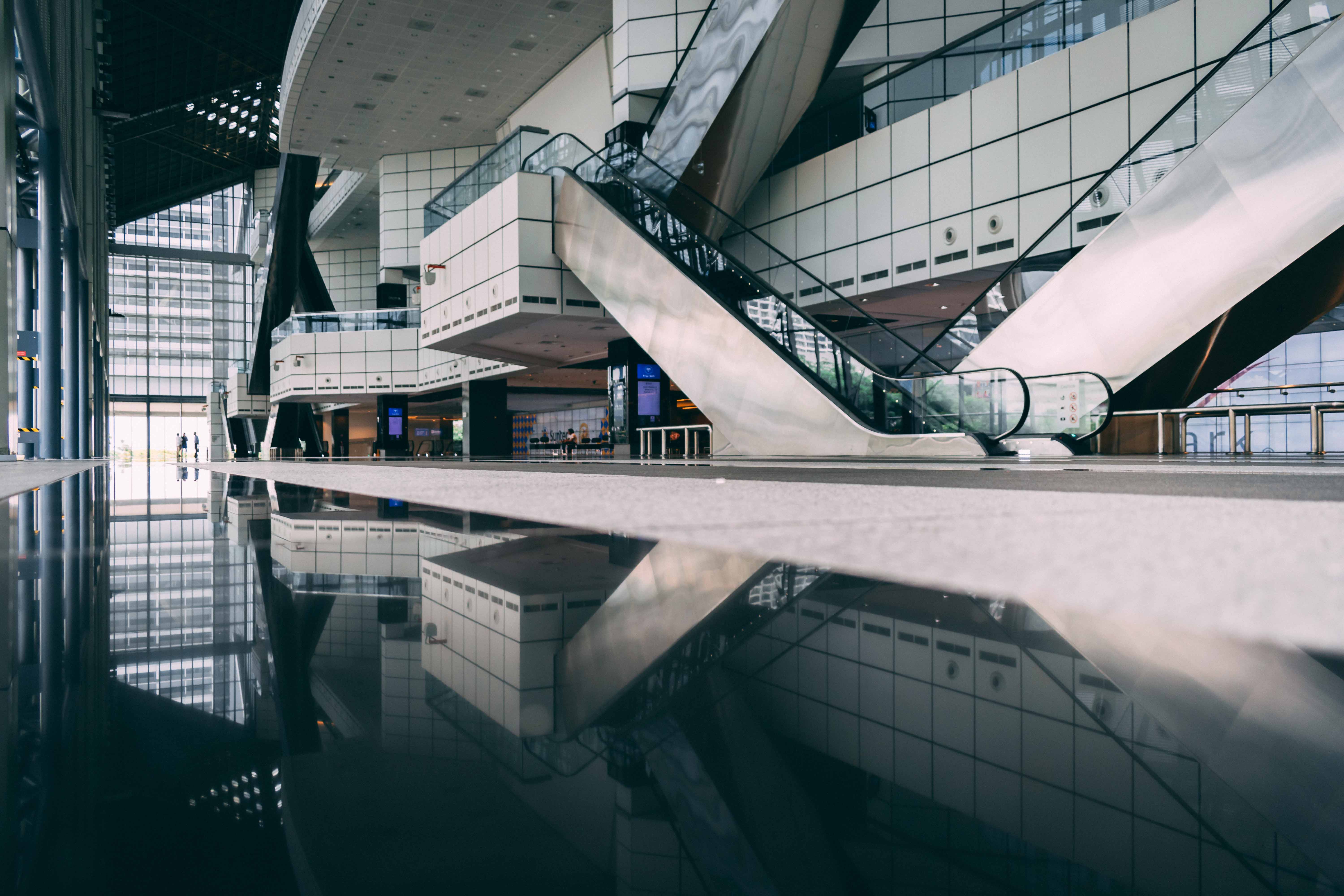 Conferences play a vital role in bringing together like-minded professionals, fostering networking opportunities, and showcasing the latest trends and innovations in various industries. They provide a platform for knowledge exchange, collaboration, and professional growth.
While technology has revolutionised communication and allowed for virtual meetings, there is still immense value in gathering professionals from various industries under one roof.  
Here's why conferences continue to be a crucial component of professional development and industry advancement: 
Networking Opportunities
Conferences provide a unique platform for networking with peers, industry leaders, potential clients, and collaborators. Face-to-face interactions foster meaningful connections, allowing attendees to exchange ideas, share experiences, and build valuable relationships. These connections often lead to future collaborations, partnerships, and business opportunities that might not have been possible through virtual means alone.
 2. Knowledge Exchange
Conferences bring together experts, thought leaders, and professionals who share their insights, expertise, and latest research. Attendees can learn firsthand about emerging trends, innovative practices, and industry advancements.  
Through keynote speeches, panel discussions, workshops, and presentations, conferences offer a wealth of knowledge that can inspire and shape the future of a particular field or industry.
3. Professional Growth
Attending conferences is a great way to enhance professional skills and knowledge. Many conferences offer educational sessions, training workshops, and certification opportunities that contribute to ongoing professional development. By staying updated on the latest advancements, attendees can strengthen their expertise, improve their problem-solving abilities, and gain a competitive edge in their respective fields.
 4. Brand Exposure and Promotion
Conferences offer an ideal platform for organisations to showcase their products, services, and innovations to a targeted audience. Exhibiting or sponsoring a conference provides an opportunity to increase brand visibility, generate leads, and attract potential customers. Through interactive displays, demonstrations, and networking events, companies can engage with their target market, create brand awareness, and strengthen their reputation within the industry.
Large-scale

con

feren

ce

ve

nu

e

s

in

the UK
a.

The

Millennium Point, Birmingham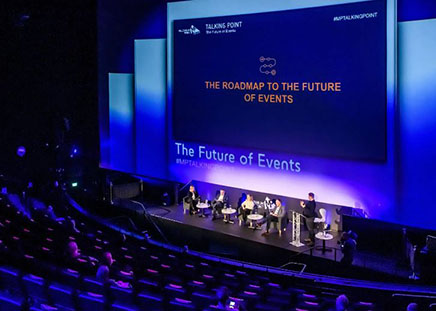 Millennium Point
, located in the vibrant city of Birmingham, is a contemporary and versatile venue that caters to a wide range of conferences and events. Its striking architecture and cutting-edge facilities make it a beacon of innovation and creativity.
One of the standout features of Millennium Point is its adaptability. The venue offers a variety of event spaces that can be configured to meet the specific needs of each conference. With eleven flexible spaces, from large auditoriums for keynote addresses to intimate breakout rooms for focused discussions, Millennium Point can accommodate events of all sizes. The venue's flexibility ensures that event planners can create a layout that suits their conference objectives. 
In addition to its indoor spaces, Millennium Point offers outdoor areas that can be used for various purposes. The venue boasts intimate open-air terraces that provide a refreshing ambience, making them ideal for networking events, coffee breaks, or informal discussions. These outdoor spaces allow attendees to connect with nature and enjoy Birmingham's skyline, adding an extra dimension to the conference experience.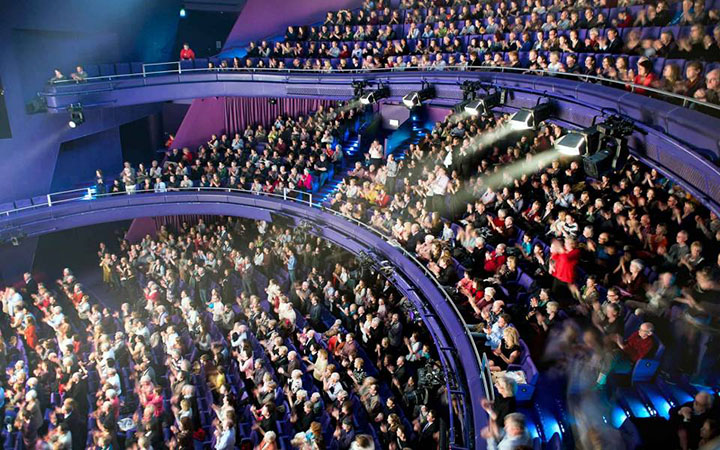 Located in the vibrant city of Manchester,
The Lowry
is an exceptional venue for hosting conferences of all sizes, from 20 to 1730 delegates. Its waterfront location provides a picturesque backdrop, enhancing the overall ambience of the meeting, and its proximity to Manchester's vibrant city centre means that attendees have easy access to a wide array of restaurants, bars, and cultural attractions, further enriching their conference experience.
The venue offers a range of versatile rooms that can be customised to suit the specific needs of each conference. Whether you require a large plenary hall, like the magnificent Lyric Theatre, breakout rooms for focused discussions, or exhibition spaces to showcase products and services, The Lowry can accommodate it all. 
Lowry's state-of-the-art facilities and advanced technological capabilities make it an ideal choice for conferences seeking to integrate digital elements or interactive experiences. 
c.

Quincentenary Conference Centre, Edinburgh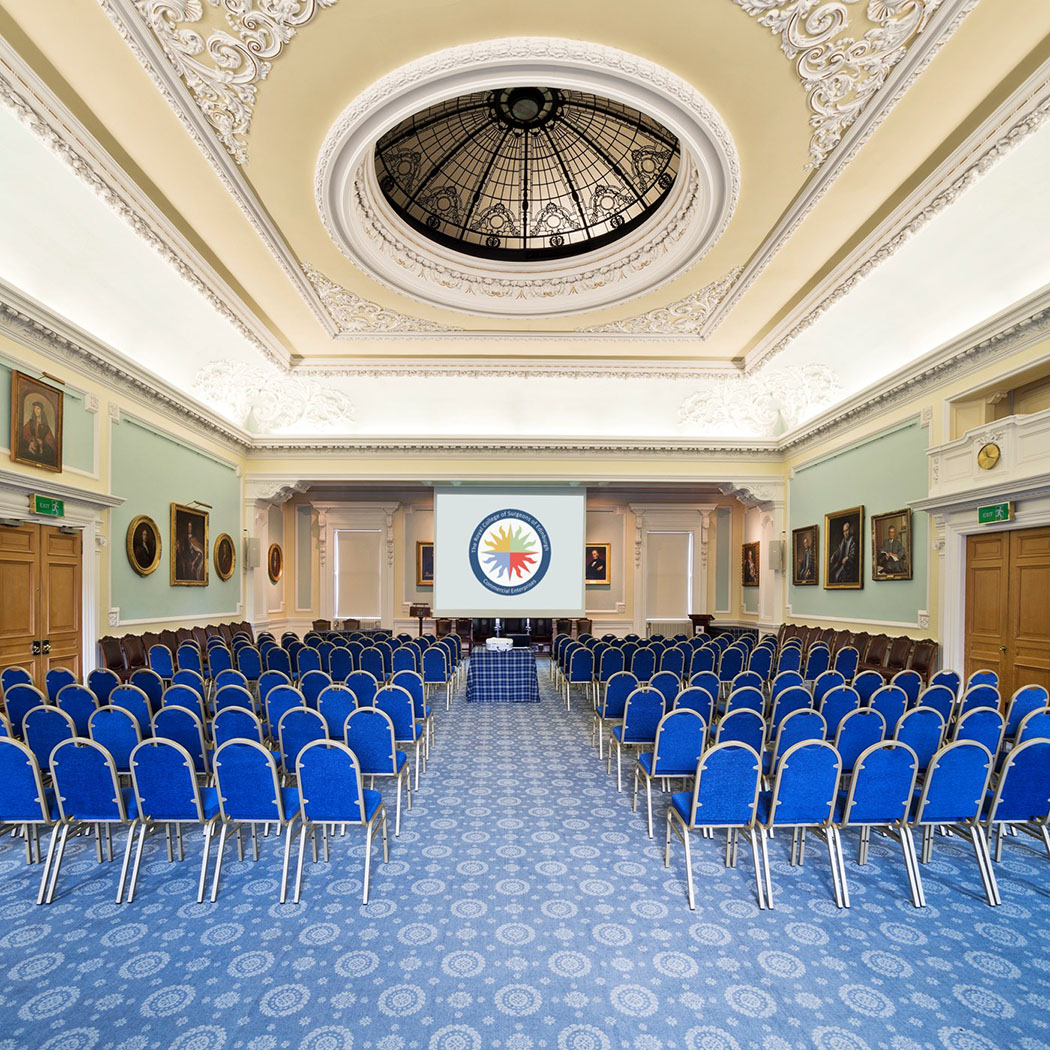 Nestled within the historic capital city of Edinburgh, the
Quincentenary Conference Centre
stands as a remarkable venue for hosting conferences and events, right adjacent to the Royal College of Surgeons of Edinburgh. With its grandeur and versatility, this venue offers an unparalleled setting combining rich history and modern amenities.
Its name pays homage to the 500th anniversary of the University of Edinburgh, reflecting the venue's connection to the esteemed academic institution.
One of the standout features of the Quincentenary Conference Centre is its diverse range of event spaces. From the Wolfson Hall to breakout rooms, this venue can cater to conferences of any size.  
Furthermore, the Quincentenary Conference Centre offers outdoor spaces with breathtaking views of Edinburgh Castle and the cityscape.
Blank canvas

venue

s for conferences in the UK
d. Alexandra Palace, London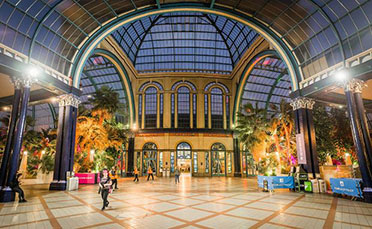 Set in a picturesque location in North London,
Alexandra Palace
offers a versatile space for conferences.
With nine
pillar-free
and interlinking
areas
and stunning outdoor
spaces
,
 this
venue
ca
n accommodate large-scale events, 
from
250 delegates to conc
erts of 10,250
gues
ts
!
W
ith ample r
o
om for cus
t
o
misation,
Alex
andra
Pala
ce is
a blank
canva
s
awaiting y
our creative
touch.
e.

The Heart of England Conference and Events Centre, Coventry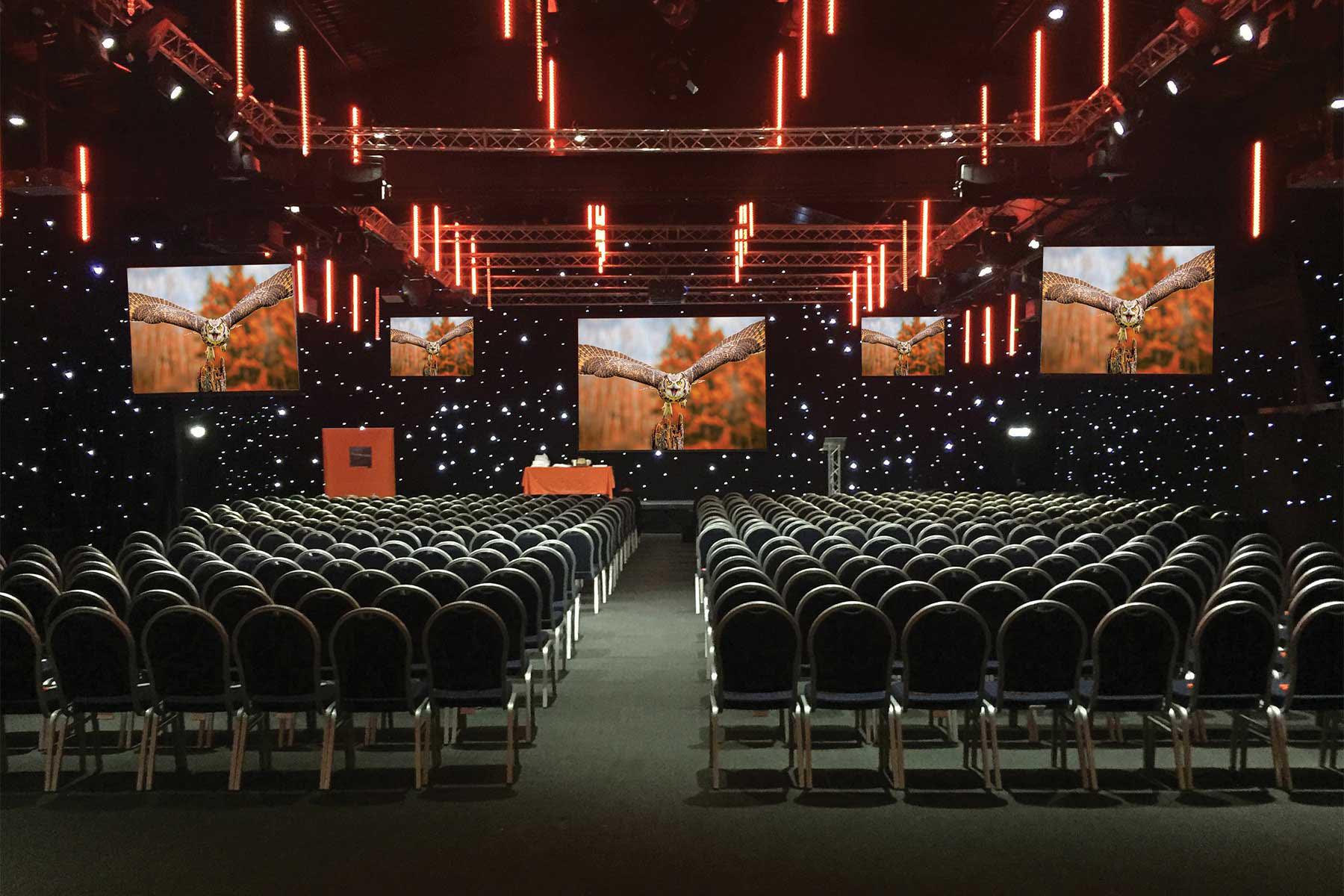 Nestled in the Warwickshire countryside, th
e
Heart of England
Conference Centre
has
a tranquil and secluded
conference setting
.
It features multiple ev
ent s
pa
ces,
in
cluding ma
rquee-style str
uctur
es,
catering from sma
ll board me
e
tin
gs
t
o 650 delegat
e
conf
erences.
The centre's picturesque grounds
provide
out
door spaces for team-build
ing exercises or rel
ax
ing breaks a
midst natu
re.
e.

S

c

ottish Event Campus – SEC

, Glasgow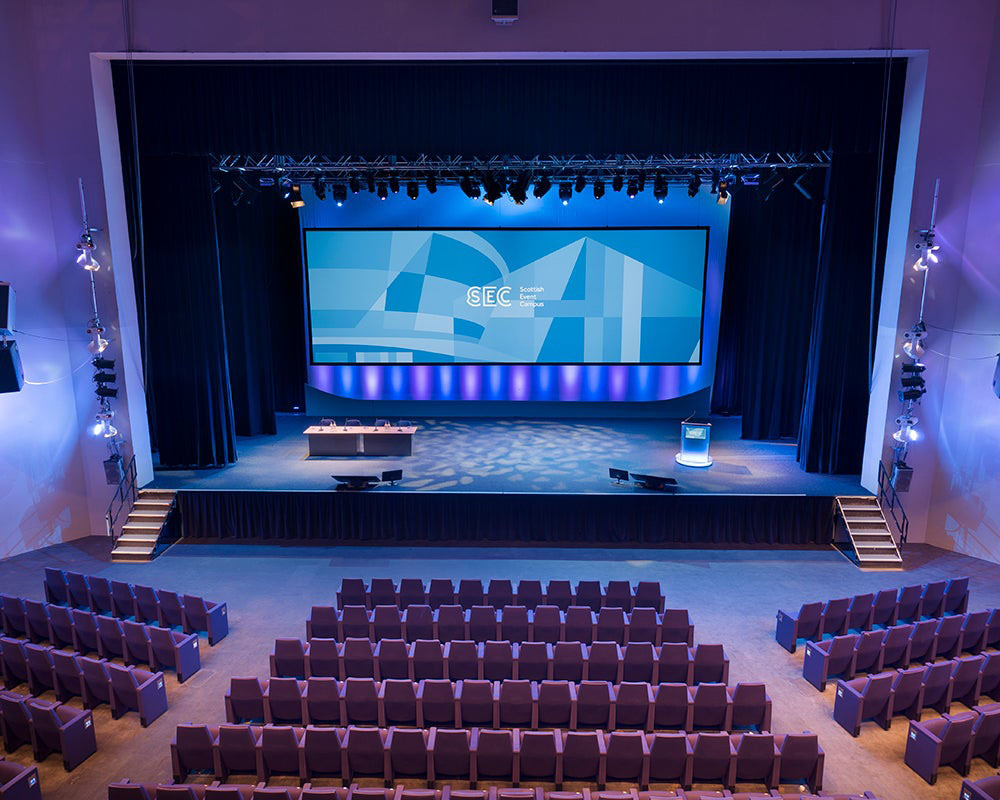 Situated on the banks of the
River
Clyde,
only
a 15-minute
drive from Glasgow International Ai
rp
o
rt,
the
SEC
(S
cotti
s
h
Event Campus)
is Scotl
and'
s
largest conference ven
ue. W
it
h
flexible e
vent s
p
aces, including
30 meeting spaces,
5
exh
ibi
tion
h
alls, and 3 auditoria
, SEC can accommo
date con
fe
r
e
nces
and
ev
ents
of
any
sca
le.
Outd
oor a
reas
like
the R
ivers
ide Plaza a
nd the
adjacent river
s
i
de walkway of
f
er o
p
portun
ities
for al fresco n
e
tw
orki
ng o
r s
ociali
s
ing.
Conference hotels in

the UK
g. St Ermin's Hotel, Autograph Collection, London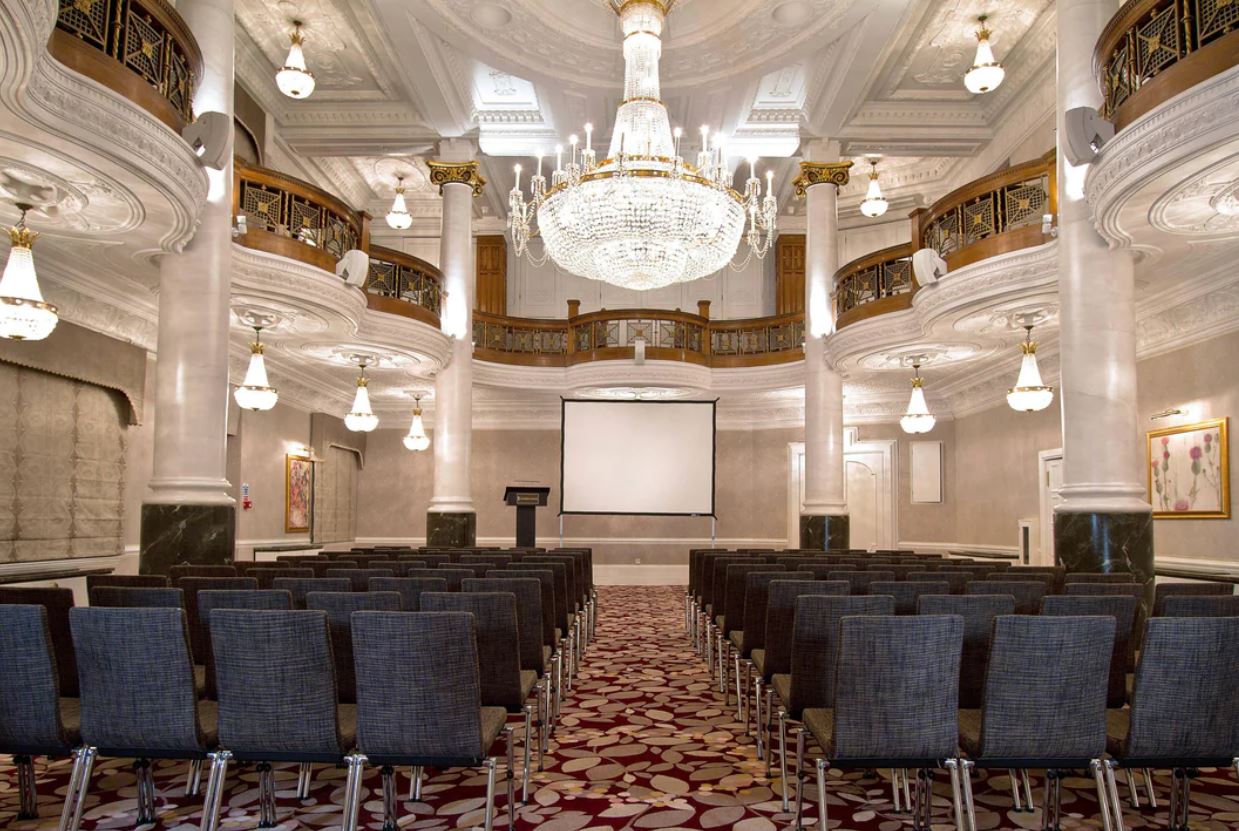 Located near Westminster Abbey and Buckingham Palace,
St Ermin's Hotel
combines luxurious accommodation with exceptional conference facilities. With a range of meeting rooms and event spaces, including 14 event rooms
, such as the
Crystal Ballroom, which can accommodate up to 200
guests
and 9 breakout rooms, this hotel 
provides
a seamless blend of elegance and functionality.
The hotel's outdoor courtyard and terrace offer a serene escape amidst the hustle and bustle of London.
h. Th

e Titanic Hotel, Liverpool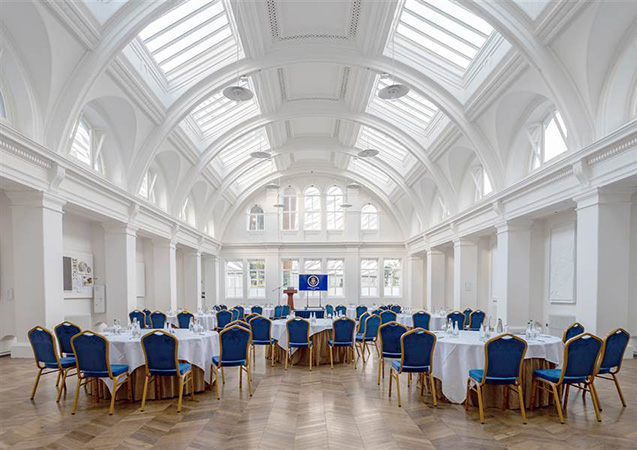 Housed in a converted 19th-century
warehouse
at the heart of Belfast'
s Titanic Quarte
r,
t
he Ti
tanic Hote
l in Liverpool offers a uni
que
and
his
tor
ic conference venue.
Its
ind
ustrial-chic aesthetic an
d w
at
er
front l
o
catio
n
makes it
perfect
for
hos
ting
confe
rence
s
and
corporate
events
with character.
In pa
rticula
r, the Drawing Offic
e One is an in
s
p
iring ev
ent
space
where some of
the wor
ld's
mo
st fam
ous ocean
li
ne
r
s we
r
e
desi
gne
d
and
that can
a
ccom
modate up
to 300 guests.
d settings.
i. Th

e

 Crowne Plaza Belfast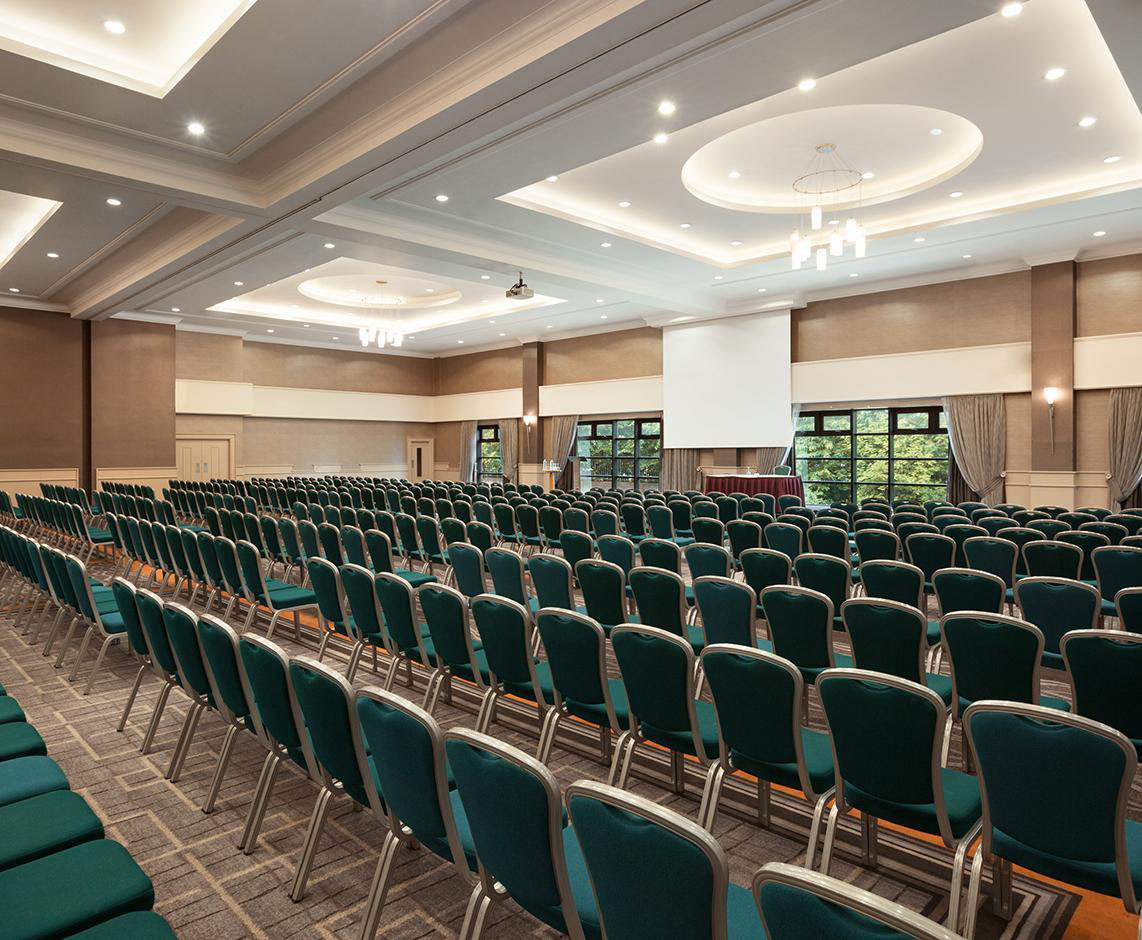 Situated in the heart of Belfast city centre, the
Crowne Plaza
offers modern conference facilities combined with comfortable accommodation.
With various event spaces and contemporary amenities, it caters to conferences of different sizes. The hotel is, in fact, home to one of Belfast's largest conference and banqueting facilities, with 21 meeting spaces for up to 1,000 guests.
Planning a conference involves numerous considerations, and selecting the right venue sets the stage for a successful event.
Whether you require a large-scale venue, a blank canvas space, or the convenience of a conference hotel, the UK offers a plethora of options to suit your needs.  
So, contact Black Book today to start planning your next conference and ensure a seamless, memorable event. Let us handle the details while you focus on delivering an extraordinary experience for your participants. Get in touch with our expert event planners now! 
We'd love to hear from you.
Like what you see? Get in touch today and let our team help your business achieve greatness with the power of events.