How can you keep incentivising your employees during a pandemic?
The Black Book team have put their thinking caps on and come up with a plan for you to make sure you continue to incentivise your employees during this difficult period. Whilst people are uncertain about travelling not only overseas, but also as a group, why not give them an incentive experience as an individual to enjoy with a partner or friend.
The difference is, we'll help build a creative programme that through smart communications and a social media campaign, will still give winners the feel and experience of an incentive, the engagement of an incentive, even the collective team atmosphere of an incentive, just without the group interaction.
Our scalable programme will offer a selection of exciting experiences around the UK, using beautiful 5* hotels which your group can select to use at their leisure. Winners can travel with their friend or partner, or get together with other winners to coordinate their experiences ensuring that you as the company are tailoring to everyone's preferred option.
We will create a bespoke app that allows photo-sharing, a group message board to share tips and experiences and direct messages to coordinate with other winners.
Here's our top picks for a fantastic incentive experience, without the need for a plane, a passport or foreign currency…
Chewton Glen and sailing the Solent
Stay at the beautiful Chewton Glen hotel with its extensive grounds, beach walks, indoor and outdoor swimming pools, incredible food and of course it's famous croquet lawn. Whilst there, join an Olympic medallist for a sailing adventure on the Solent and for those desperate to go "overseas", why not stop for a delicious lunch on the Isle of Wight.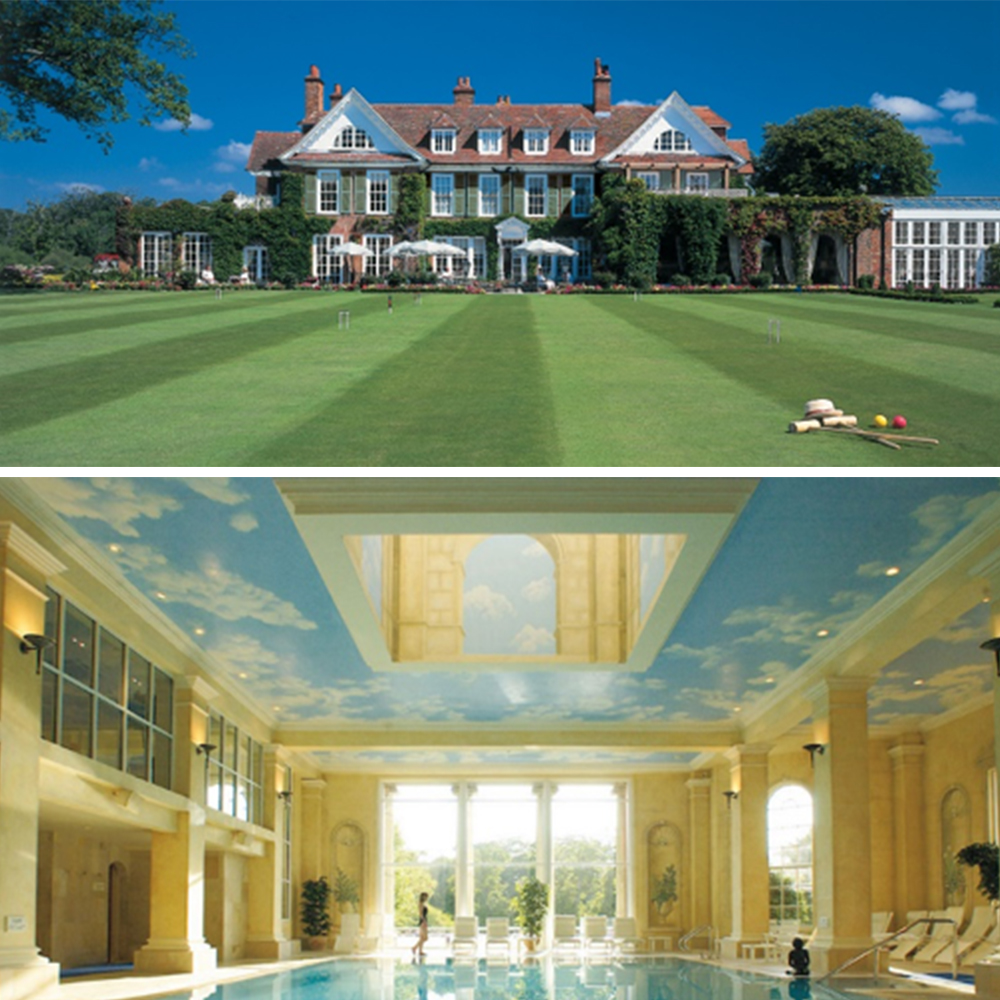 The Mayfair Townhouse and cookery school
For those living outside London, we can bring them into the big city for the weekend to explore and experience everything the capital has to offer, or at least, as much as we're allowed right now! Staying at the brand new Mayfair Townhouse, ideally located just a short walk from Oxford Street, Soho, Hyde Park and Buckingham Palace, this really is the perfect place to be based for a London weekend. The real stars of London are its world famous chefs and whilst there, we'll organise for one of them to run a private cookery class, just for you.
Cliveden House and try your hand at polo
Spend the night at the same hotel Meghan Markle did before she became the Duchess of Sussex. Cliveden is steeped in history and drama and with it's incredible grounds and newly refurbished spa, it's the ideal place for a regal weekend get-away. Whilst trying your hand at how the other half live, why not get a polo lesson at a nearby polo club, with expert tuition from one of the worlds' top players of course.
We'd love to hear from you.
Like what you see? Get in touch today and let our team help your business achieve greatness with the power of events.